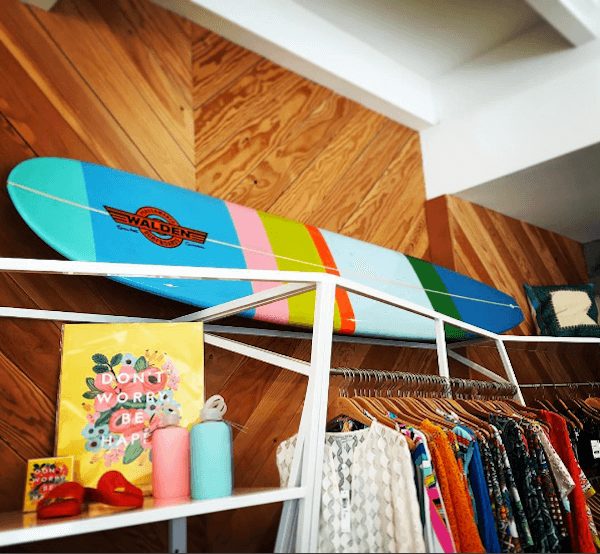 Yes. I said, fall.
After all, the warm season certainly doesn't end at summer's end. We've still got two more good months of perfectly enjoyable outdoor weather, so why not celebrate this awesomely autumn time of year with a patio pick-me-up.
I was recently gifted a fabulous, albeit worn out, mid to late 20th century-era patio set from my across-the-street neighbors, Juliet and Mark Brown. They first asked if they could sell it during my summer garage sale. I mentioned they could easily sell it on ebay or diggerslist for $350 bucks, but after searching around, I found this one for $799!!!
Wowza!
Fortunately for Matt and me, they had just finished a 9 month renovation and were done with hassling with home-stuff. They said, "If you can sell it for $100, go for it."
Well, to make a long story short, no one was buying that day, so, out of sheer generosity (and not wanting to store it), we had ourselves some new patio furniture, and I had myself a new project.
So, when Ace Hardware asked me to check out and blog about their Paint Studio, which has an extensive collection of paint colors and brands, such as Clark+Kensington and Valspar, I thought, "BOOM!" that's what I'll use to makeover my patio furniture!
Here now, is what I did to transform this rusting, weathered, but it's-got-potential vintage patio set, along with a couple projects I completed to perk up our patio. As always, I had plenty of OOPS! lessons which I'll pass along to you as well.
The Makeover
Supplies:
• P60 sand paper
• brush (paint or hand)
• outdoor semi-gloss paint and primer enamel (I used Clark + Kensington Heirloom China 37C-7)
• tarp and spray tent
• paint sprayer (I use HomeRight's Finish Max Sprayer)
Directions:
1. Paint selection: find inspiration from things you love. You might discover a paint color you hadn't expected you'd like. OOPS! I first chose an ocean motif, but then realized it wasn't what I actually wanted – I'll have to reuse that gallon of paint on another project.
I then walked into a Manhattan Beach boutique and discovered this cool color story…that's it!
2. Prep: this is always the most laborious part to rehabbing, but the most IMPORTANT. Yep, this is what separates the DIYers from the BUYers. Still, you'll save yourself a bundle by gett'n down and dirty. Throw on some tunes and just enjoy the ride.
DIY Prepping Tip: rust is like outdoor furniture cancer – be sure to try and sand away as much as you can – even in the nooks and crannies. My workout instructor always tells us "Go to the work!" That's pretty much what prepping is all about.
3. Clean surface: after sanding, brush off the dust, paint chips and crumbling rust.
4. Paint: spray evening from 12″-18″ away. OOPS! I love the color I chose, but, it was a tad different than I expected from the color on my computer.
Designer Furniture Painting Tip: "Before you paint the whole set, definitely test a small area first to see if you like the color and how it looks on the metal." – Julie Grassey, Ace Design Expert
Yep, I forgot to follow this advice. Oopsie.
DIY Spraying Tip: using a sprayer will certainly save you time, but make sure you've covered any floors or walls and even underneath your spray tents – errant overspray can be a mess!
5. Allow to dry: a good 8-12 hours (or overnight) will do. OOPS! This is often times a no-brainer, but, when it comes to painting a piece of furniture on all surfaces, we often need to flip it upside down or sideways. I did this and rubbed the paint off the armrests. Blah.
Other Patio-Pick-Me-Ups: overall – despite the Oopsies – this was a straight-forward project and I'm so pleased with the results. In addition to making over our vintage patio set, I also created fun and super simple-to-make seat cushions, as well as a stupendous stump side table (DIYs coming soon).
To pull it all together, clean cushions from summer, rake and sweep floors, then prune and clear shrub 'n tree debris and overgrown greenery. Lastly, add friends, doggies and some seriously delicious wine.
Cheers to fall!
All photography by Skaie Knox/HomeJelly
This post was sponsored by
Ace Hardware has provided me with the paint used within this project. I was also compensated for my time and this blog post. All opinions and positions expressed here are my own and do not necessarily reflect those of Ace Hardware.