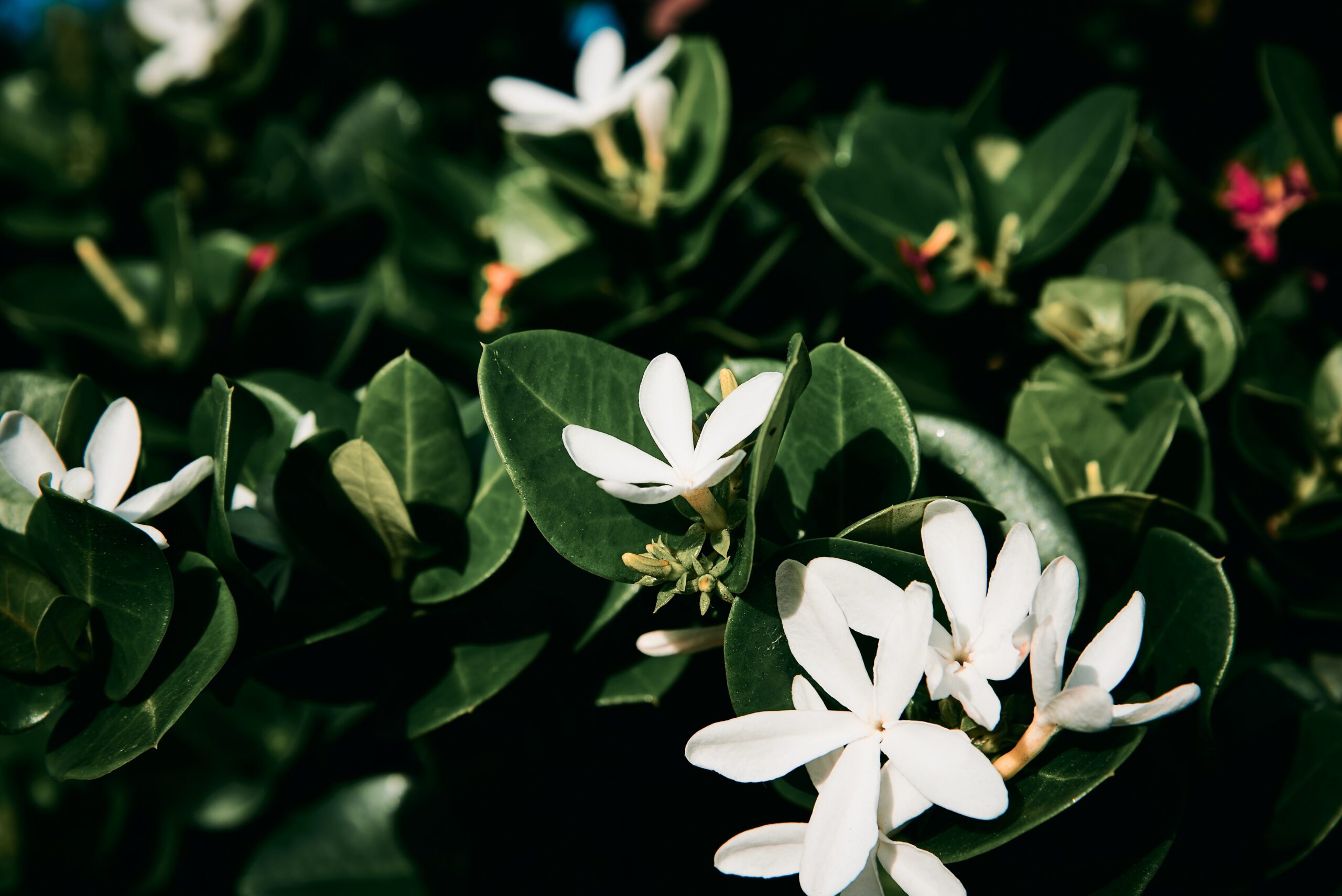 Everyone wants to make their home smell good, but if you're feeling a little burnt out on that pumpkin spice candle and are looking for some new aromas, then this post is for you. Here are some out-of-the-box ways to vanquish odors and turn your sanctuary into an aromatherapy dreamscape.
1. Diffusers
Essential oil diffusers are the way to go for those who prefer a subtle fragrance. Diffusers allow you to mix and match scents, resulting in a unique aroma that can also double as a natural insect repellent using specific essential oil blends (think lavender and eucalyptus). Alternatively, Pura Smart Fragrance Diffusers make it even easier with their smart control app, allowing you to adjust the intensity and schedule the fragrance to turn on for up to 100 hours of scent.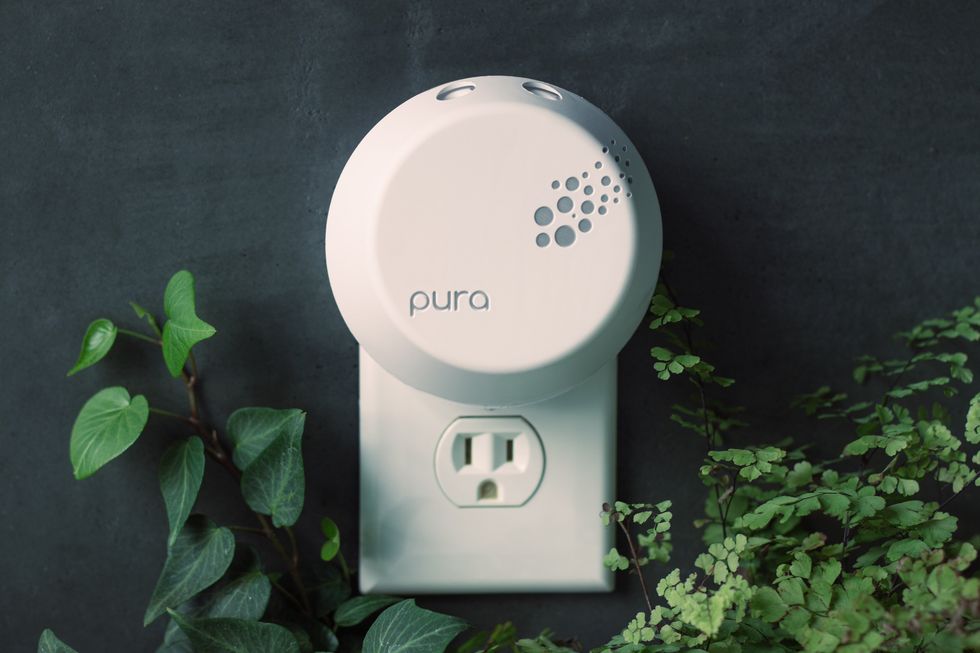 Click here to purchase on Amazon
2. Simmer Pots
A simmer pot is an old-fashioned but effective way to infuse your home with delightful scents. Fill a pot with water, add ingredients like lemon slices, rosemary, or cinnamon sticks, and let it simmer on the stove. The heat will release the scents into the air. BOOM! Your house smells like love and magic.
3. Indoor Plants
While most don't come with a scent per se, plants do improve air quality and add a touch of nature to your living space. The Sill makes it easy to buy indoor plants with a cool pot included shipped right to you. You can search for plants by skill level, pet friendliness, size, etc. If you're bad at keeping things alive (no judgment), check out EasyPlant, which takes the guesswork out of watering and comes in a self-watering planter with different color options that blend with your decor.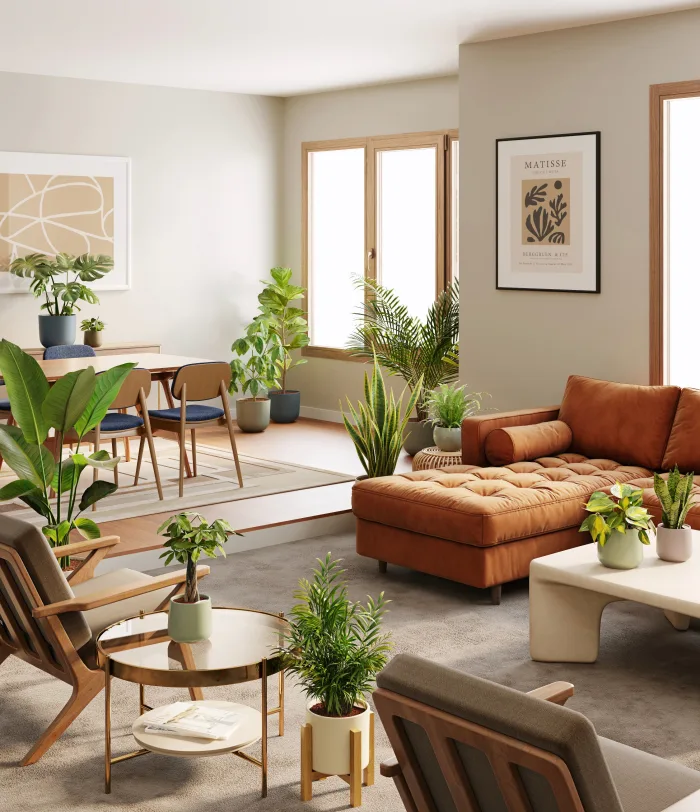 4. Piñon Incense
Incense isn't everyone's bag if you're sensitive to the smoke it creates. Still, for those who want a more earthy, spiritual aromatic experience, Piñon incense smells like a southwest campfire. It has similar cleansing properties to Palo Santo or Sage while being more environmentally friendly. It's made from dried and compressed pine needles shaped into small bricks or cones that you burn in a holder. Not only does it smell amazing, but it's also cost-efficient at less than ten bucks for 40 bricks.
Click to learn more about this product
5. Baking
Remember when Cher in Clueless dumped a toll house log of cookie dough and left it in the oven to impress her date? Perhaps the execution was lacking, but she had the right idea. Baking is a delicious way to make your home smell good. Do what Cher did and make use of premade cookie dough to avoid kitchen cleanup. This cinnamon apple cookie dough from Doughp would make your home smell better than granny's kitchen. Plus, you get to enjoy a tasty treat afterward!
6. Scented Cleaning Products
Choosing cleaning products with a scent you love can make your home smell good while keeping it clean. Natural cleaning products have come a long way and are just as effective as some of the harsher chemical ones. If you're in the mood to DIY, it's easy to make an all-purpose cleaner at home using common household items like baking soda and vinegar and adding essential oils to it.
7. Fresh Air
Finally, just open a window and let the outdoor air circulate and refresh the air in your home. In with good, out with bad. Plus, it's free-ninety nine.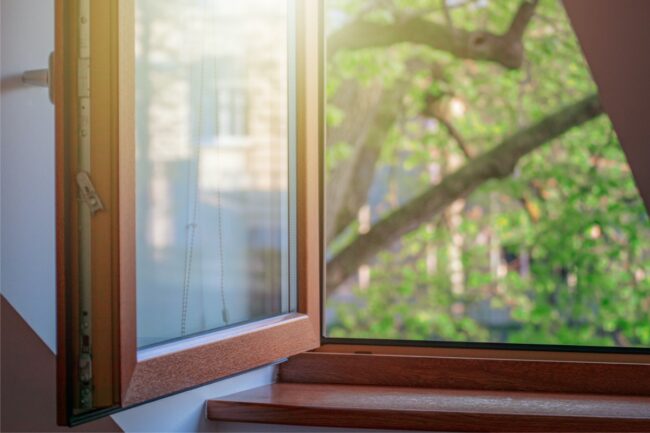 Now you can make your home smell good!
Give some of these options for sprucing up your home smells and vibes a whirl, and let us know what you think!
Want to learn more? Check out these easy ways to remove odor in your home!