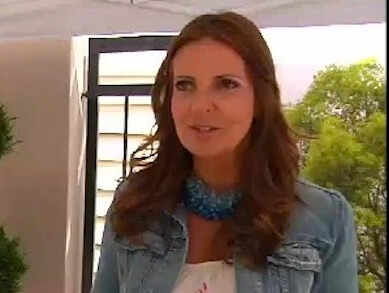 For those of you who live in urban "concrete jungles", Courtney Cachet shares her very cool indoor to outdoor decor ideas for your patio or deck, creating a more rural feel for this space. Check out Courtney's fun ideas for privacy, adding a "lawn" to your patio, and accessorizing with details you'd normally find inside your home.
Video courtesy of LXTV's "Open House to the Rescue".
Patio Retreat
Newlyweds, Mark and Jill, live in Greenpoint in a ground-level duplex with a back deck spacious enough to induce serious urban envy from their neighbors. The problem? It lacks any sense of privacy, comfort and most importantly, the flowers that would make it the perfect summer retreat. We enlisted designer Courtney Cachet to spruce up the otherwise lovely outdoor space.