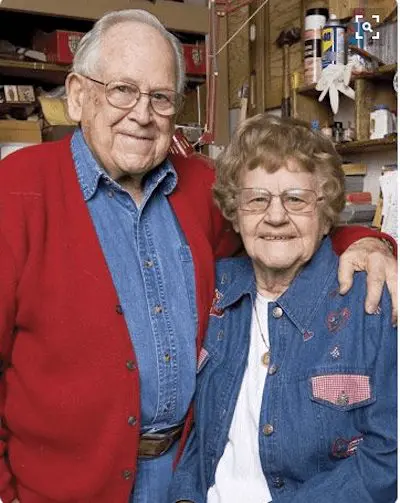 Whirligigs. Doesn't that word just make you smile? For me, it beckons a time of in history when humans and the land were very connected.
My very first recollection of falling in love with these thingamajiggies was when I'd visit my grandmother's farm in Minnesota. There were always loads of nearby farms and homes adorned with their own unique, full-of-personality, wind-catching contraptions. It was so much fun to spot one and watch it whirl away by the midwestern breeze.
My favorites were the ones with moving parts and pieces.
That's why, when I had an unexpected invitation to view some of Judy Gwinn's recent whirligig acquisitions, I jumped at the chance to purchase one.
In good turn, I thought I'd offer y'all the same opportunity to purchase one of these beauties yourself! I've included the seller's information and a little history behind these wonderful vintage "gigs"…enjoy!
*The word whirligig derives from two middle English words: "whirlen" (to whirl) and "gigg" (top), or literally "to whirl a top". (wikipedia.org)
See Also: Whirligigs Add Decor Giggiliciousness
Whirligigs Galore!
Written by Judy Gwinn: I owned an Antique Mall (Aunt Arties Antique Mall in New Albany, Indiana ) for 13 years, and it was in the Civil War Hospital building in Indiana. After 13 years of handling a three story building and its upkeep, we sold it two years ago. Now, I have booths in two antique malls. One is Crazy Daisy, 1430 Mellwood Ave., Louisville, Kentucky, and the other is Heritage Antique Mall, 111 West Washington St., Franklin, Kentucky.
I have taken some of my whirligigs (4) to Heritage Mall. If people are interested, they can call the mall or email me – [email protected]. On Ebay & Etsy, I sell under the name of Venice Estate Sales.
The Artists: The Whirligigs are from Ted & Barbara Alfred, folk art artists. They were famous in the Whirligig collectors group. The Alfred's were very talented people and this all came about when he was injured. This [whirligig-making venture] started as a hobby.
They both died last year and both were in their 90s. Nice people. So, that ends [the creation of] their wonderful little treasures.
I have a Hessian Soldier – $135.00, Indian/Hatchet – $145.00, and a Large Bull – $156.00. Also, I have a 3 foot tall square board that has two black crows sitting on a black arrow – $215.00. All of his work is signed and numbered.
I also have the man fishing in a boat whirligig (not shown), farmer sawing wood (sold) whirligig, the witch on a broom whirligig (private collection), African American man with a bumble bee flying around his head – $200, Santa Claus in his sleigh and one reindeer (not shown). All from the Alfred's. Most are signed and numbered. All are hand made & painted. A few were used by the Alfred's in their back yard.
I hope you had as much fun perusing through these images of American folk art. These pieces were made with love and should be passed on for other generations to admire.
Thanks Ted and Barbara! Say "Hi!" to Klunkers!
If you'd like to purchase any of these whirligigs or learn more about Judy Gwinn's antiques, send her an email at: [email protected]. She's very nice and knowledgeable about her items.
All images (except where noted) Judy Gwinn, for HomeJelly.com