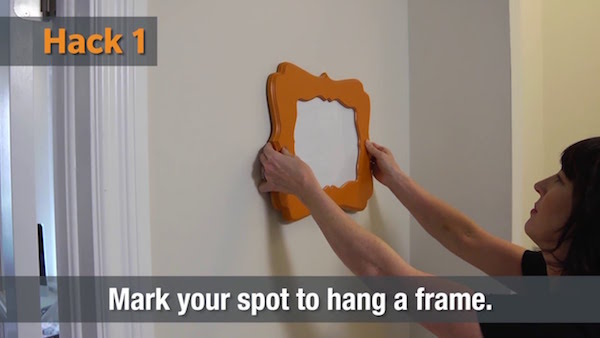 Brush-a, brush-a, brush-aaaaa!
Along with minty fresh breath, toothpaste can help us accomplish all kinds of handy tasks at home. Watch this fun video where I demonstrate, with the help of my friends at HomeAdvisor, five fresh home hacks using this oh-so common bathroom product.
HACK #1: Mark your spot to hang your frame.
Place a level on top of your frame as you're marking the spot on the wall with the toothpaste. This will insure a straight-looking picture.
HACK #2: Fill a hole in the wall.
If you don't have regular spackle, toothpaste will do the trick! Just be sure to allow it to fully dry before painting (about 24 hours).
HACK #3: Clean your sink.
After applying toothpaste directly into your sink, scrub, then clear with hot water. Not only will your sink shine like the sun, it'll smell minty fresh!
See Also: VIDEO-5 Handy Home Hack Uses for Salt
HACK #4: Shine up copper.
Apply toothpaste to a sponge, then gently rub onto your copper item.
Note: with copper being all the rage these days, this is an especially quick, easy and helpful home hack for hardware, faucets, light fixtures, sconces, etc.
HACK #5: Remove crayon marks from walls.
Apply toothpaste to the scouring pad side of your sponge, then GENTLY rub crayon marks clean. They should disappear in moments!
Now It's Your Turn!
Have any fresh home hack uses for TOOTHPASTE? Do tell!
The HomeAdvisor Home Hacks video series was created and sponsored by:
HomeAdvisor compensated me for my time and this blog post. The opinions are completely my own based on my experience…I wouldn't have it any other way!