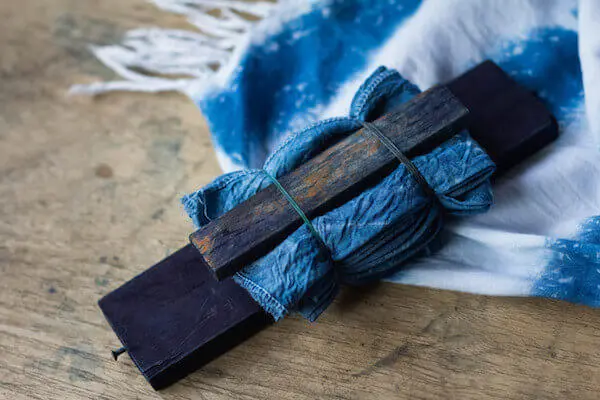 Editor's Note: Today's post was sponsored by and written for Ruggable.com, a fabulous home decor company that creates fabulously designed, washable area rugs. Whether you're decorating your first apartment or looking to elevate the stylishness of your home, you'll love their beauty and ease of care…and so will your kids and pets!
——————————————————————————–
If you haven't already heard, there's an "old-meets-new" trend happening in the world of design, fashion and home decor called shibori. Shibori is an ancient Japanese resist-dyeing technique that is currently experiencing a resurgence thanks to world-renowned fashion and home decor designers like Ralph Lauren, Vera Wang, Eileen Fisher, and Dior.
So, what's all the excitement about tie dyeing? Though the Japanese word, shibori, is commonly translated "tie-dyed", (or from the verb root shiboru, "to wring, squeeze, press") this description hardly gives justice to the various and beautifully hand-crafted techniques involved in creating shibori designs.
Traditionally, shibori is a process that involves folding, crumpling, stitching, binding, twisting, knotting and dyeing fabric . It's a slow, creative exploration of shape-resisted designs that lean into imperfection with a dash of chance and accidental magic. The decorative effect is a one-of-a-kind pattern in a myriad of indigo shades, that offers a relaxed, yet fashion-forward texture to an ensemble or space.
Six Techniques to Shibori Bliss
An artisan must complete a minimum five-year apprenticeship under the tutelage of a master craftsman in order to become fully skilled in the techniques and become a true indigo shibori expert. The six major shibori techniques include: Kanoko, Miura, Kumo, Nui, Arashi and Itajime.
1. Kanoko -this process is closest in relation to the western version of tie-dyeing and involves binding sections of cloth and securing with thread or rubber bands. Designs vary depending on how tightly the fabric is bound or folded. Circular shapes or bursts are most common using this technique.
2. Miura – the easiest of all shibori techniques involves using a hook to create loops in the fabric that are then bound using a needle and thread.
3. Kumo – to create this effect, the fabric is wrapped around found objects with thread, creating very specific and unique designs.
4. Nui – this technique involves stitching the cloth, then pulling it tight into a gather. Wooden dowels tighten and keep the thread in place, creating an extremely accurate and varied pattern.
5. Arashi – a process also known as "pole wrapping shibori". The textile is twisted, wrapped diagonally around wooden or copper poles, then bound. Often times, the resulting diagonal design gives away its technique.
6. Itajime – this method is by far the most ambitious. Fabric is folded and compressed between two pieces of wood (or, today, clamps or pieces of plastic). Depending on the number of folds and differing tensions, various motifs can be achieved.
Read On!
Read the complete article and view Ruggable's Coastal Collection featuring their Shibori-inspired line, "Ichi, Ni, San" (Japanese for "One, Two, Three").