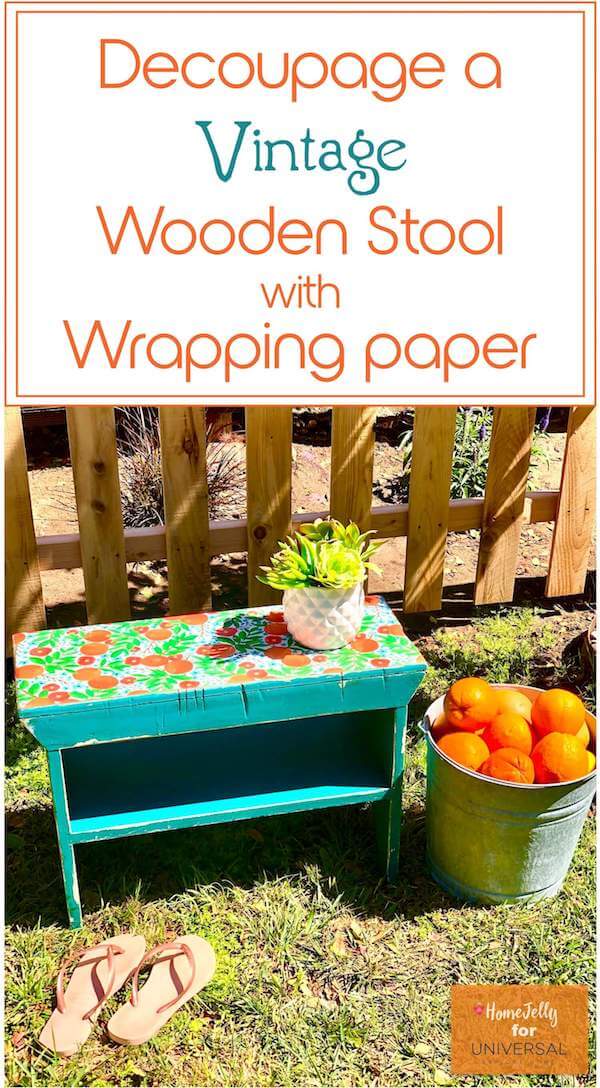 Show me a vintage wooden stool and cute colorful wrapping paper and I'll give you DIY-YUM! Yep, that's what we're going to do today, and with NO power tools, yes!
I found this already-the-perfect-color-and-slightly-weathered vintage stool on a buy and sell app for $25 and the summer orangey wrapping paper online. These key items, along with just a few supplies, made this how-to a citrusy-snap!
Supplies:
wooden stool

P160-P120 sandpaper + sanding block

(optional) wood putty +

putty knife

paint + paint brush or sponge

rubber brayer

or credit card or plastic scraper
INSTRUCTIONS:
Click here for FULL how-to instructions, along with additional tips in our article on today's sponsor: Universal Furniture's Explore Home blog.
Meanwhile…
WATCH OUR Vintage Wooden Stool Decoupaged with Wrapping Paper VIDEO TUTORIAL:
PIN IT!
If you love this project and want to share or save for later…give it a good ol' pin! You can also CLICK on the photo below to visit our Pinterest "DIY How Tos" board.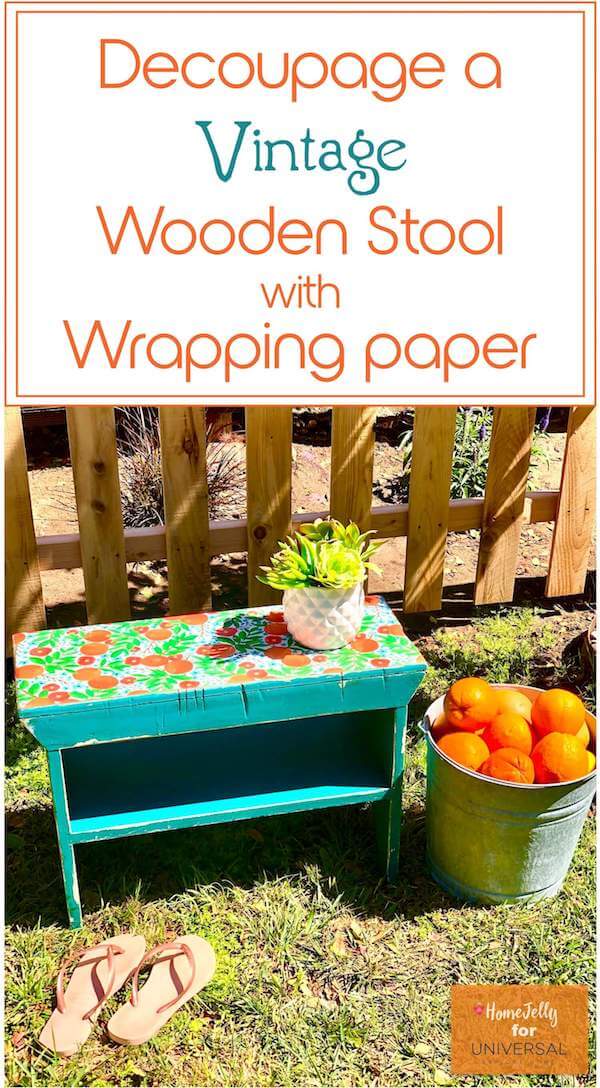 This post is sponsored by

We were paid to create this video and post by today's sponsor. We have also included affiliate links to the tools and supplies used in this project. The compensation we receive from affiliate sales helps fund our site to provide free how-to projects for y'all. Our personal opinions

are completely our own based on our experiences…we wouldn't have it any other way!