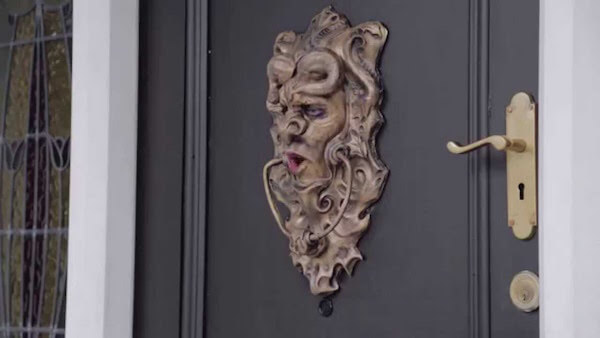 We ah-luuuuuv the month of October and all the haunting fun and decorations that come with it. So, when we came across today's video showcasing this seriously deranged DIYer's knocker, we just knew it was our kind of door decor! The only down side? It didn't include a how-to!
Howl rude!
Frankly, I'd like to have something like this all year long!
What would your reaction be to this kind of a knocker?