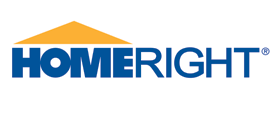 This post contains affiliate links.
When HomeRight first sent me their Finish Max Sprayer, I was sooo excited! Finally, I'd be able to paint chairs, cabinets, and even chandeliers with a professional finish! The only thing, though, was this whole business of thinning the paint to the right viscosity (thickness) to work with my new DIY best friend.
Watch How to Easily Thin Paint Enamel:
[mv_video key="hm2v8ym8fbp6anfuguey" sticky volume="70″ aspectRatio="16:9″ title="How to Thin Enamel Paint for the HomeRight Finish Max Paint Sprayer" thumbnail="https://mediavine-res.cloudinary.com/video/upload/hm2v8ym8fbp6anfuguey.jpg"]
Well, with a bit of practice, it was a snap! But, I sure wished I'd had this video to help me get started! Let us know what you think of this video and share any tips you might have.
All photography and video by Skaie Knox, HomeJelly
This post was sponsored by

We've teamed up with HomeRight and are proud to be one of their paid brand ambassadors. We also received a HomeRight product sample to use in this post and have included affiliate links to the tools and supplies we used in this project which helps fund these posts and projects. Our personal opinions

are completely our own based on our experience. We wouldn't have it any other way!