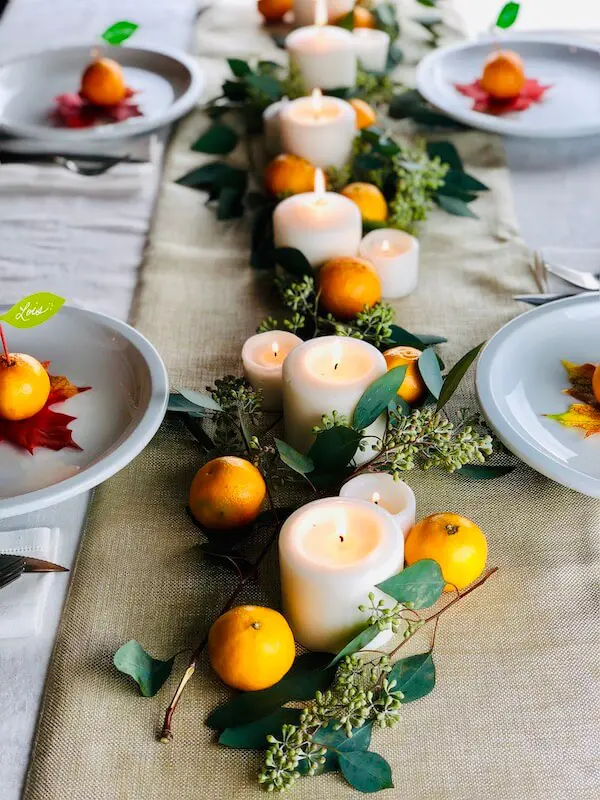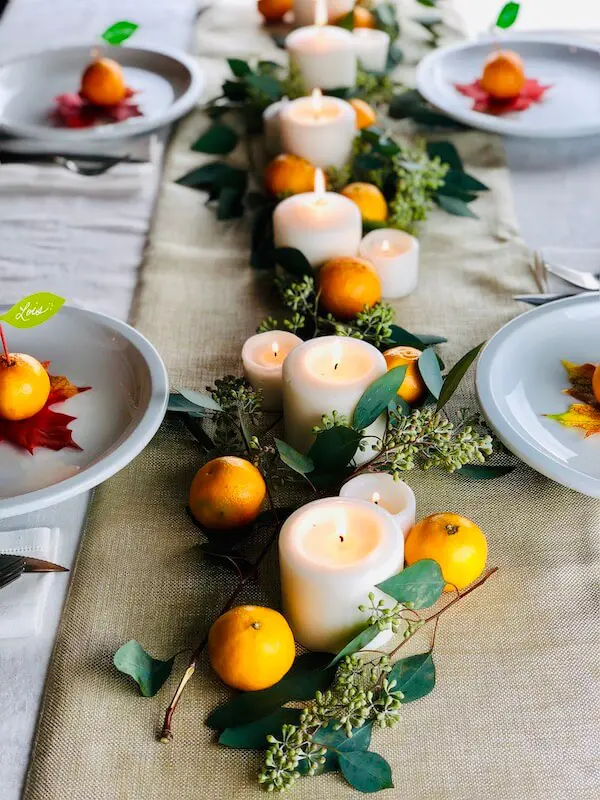 I have to honestly say that everything I know about decorating a table for a special meal or holiday I learned from my Aunt Mim. She always said, "It's the details that make it special."
The moment we walked into her home, we felt the magic of Mim! The yummy aromas coming from the kitchen, decorations everywhere you looked, and that table! SHE was the original "Martha Stewart", only better, in my opinion.
Everything was handmade and you knew she spent hours coming up with her nut cups, folded napkin designs and centerpieces. She'd often have a name plate to make you feel extra special and considered.
Style It Yourself!
If you'd like to create a holiday tablescape that you can style in just 5 minutes, here are some wonderful options from super simple to more detailed. Thanks to our sponsor, Universal Furniture where you can read the full how-to style your holiday table article on their blog, Explore Home, which includes supplies lists, 3 fully styled table ideas and 5 place setting instructions.
Watch the full video styling tutorial!
[mv_video key="jhmrdwwmr584tgpoxgie" sticky volume="70″ aspectRatio title="How to Style Your Holiday Table in 5 Minutes" thumbnail="https://mediavine-res.cloudinary.com/video/upload/jhmrdwwmr584tgpoxgie.jpg"]
This post is sponsored by

We were paid to create this video and post by today's sponsor. We have also included affiliate links to the tools and supplies used in this project. The compensation we receive from affiliate sales helps fund our site to provide free how-to projects for y'all. Our personal opinions

are completely our own based on our experiences…we wouldn't have it any other way!