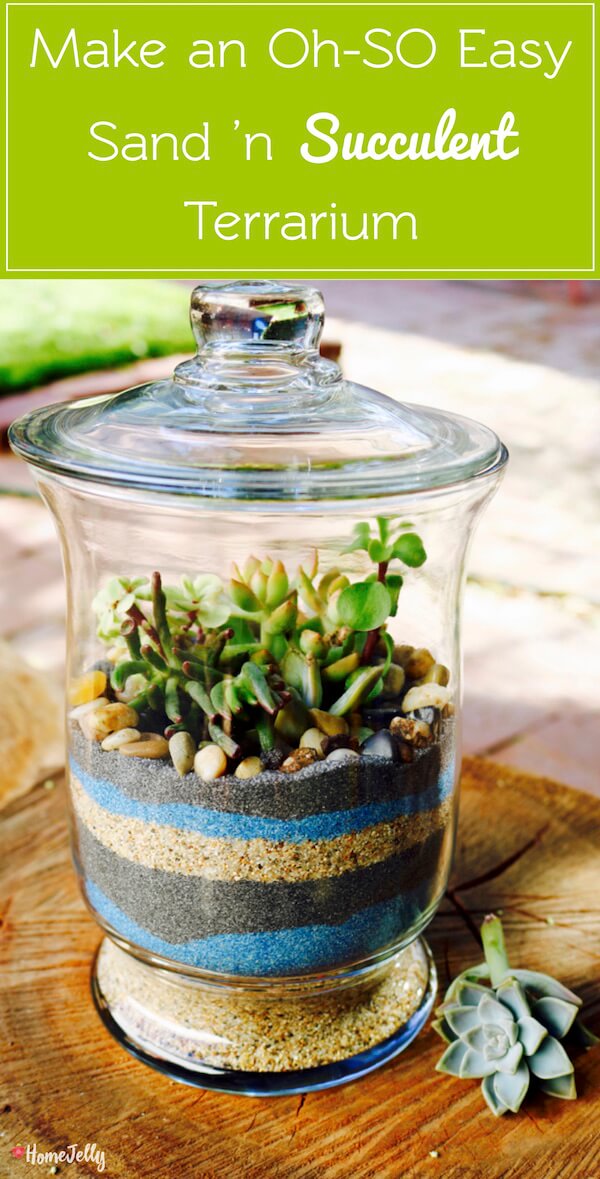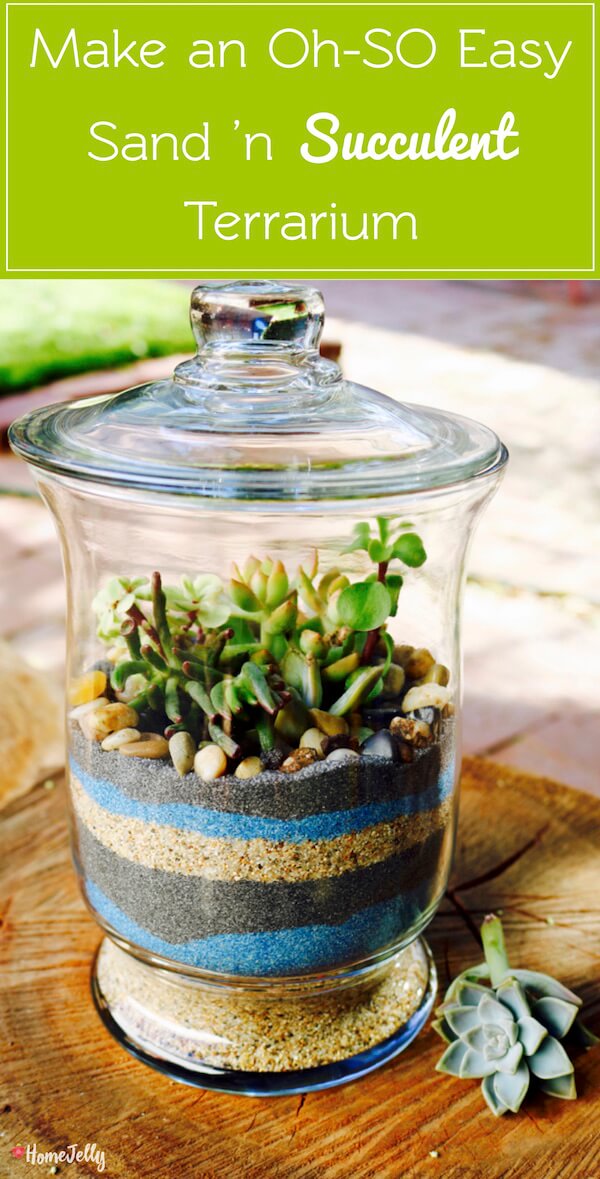 Today's project takes me back to when I was around 7 years old. Remember Wham-O's "Magic Window" sand art? It offered hours of entertainment!
Yahp. Most undoubtedly around 4:20pm.
What's awesome is, now we can have this sort of fun with succulents! Wow! All it takes is just a few "ingredients" and a little kid-like imagination. Hop on over to my instructions on pruning and planting to keep your succulents…succulent! You'll turn a 70s toy idea into a millennial masterpiece!
Wham-Oh!
Supplies:
• glass hurricane, jar, container (it's really up to you!)
• leftover salsa or jelly jar
• Cactus, Palm & Citrus Potting Mix (this formula is great for drainage – succulents uh-love drainage)
• colored sand and decorative pebbles (you can find at most box stores or nurseries)
• assorted succulents
• card stock or mailer (i.e. junk mail advertising piece – I used my Michael's coupon mailer)
See Also: How to Make a Painted Lantern Succulents Terrarium
Instructions:
1. Place pebbles at the bottom of your salsa or jelly jar.
2. Add potting mix and arrange succulents to your liking.
3. Place inside the center of the larger jar.
4. Using your mailer or card stock paper, start layering the colors of sand around your succulent glass. You really can't go wrong so have fun with your design!
You're DONE!
All photography by Skaie Knox, HomeJelly