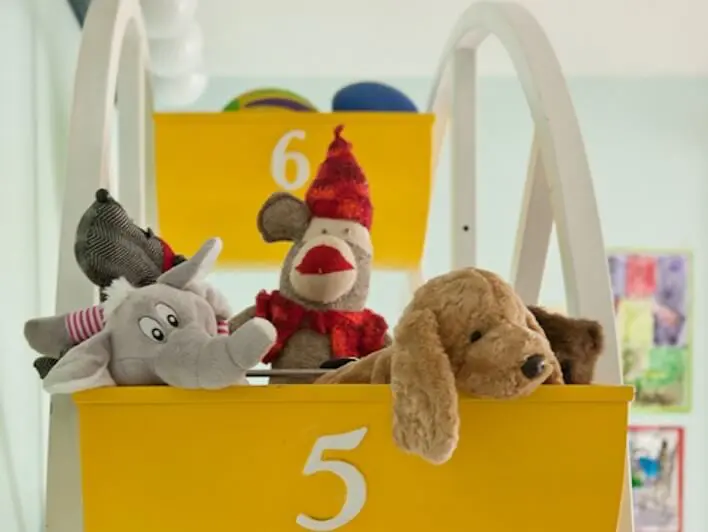 How amusing is this bedroom? The kid in me wants to run in and jump on the bed, ride the mini ferris wheel, and hang from the striped canopy. I know, I know…all you moms out there are probably counting the hazards your little ones would surely find (uh, starting with all the things I just mentioned), but a girl can still dream, can't she? So, yes, there are some definite sticky- situation red flags here, but you can't deny the fun of this space either. Additionally, Kansas City designer Kate Dixon included some serious and thoughtful DIY elements: hand-sewn together duckcloth rugs, repurposed wood pallet furniture, custom circus illustrations and pillows, hand-painted tin pail side table, and, of course, a 7-foot tall ferris wheel storage unit. All it needs now is a ring master, some popcorn and an elephant. Step right up!
All photography by Chad Jackson, chadjacksonphoto.com
Would you like this bedroom for your little one? Why or why not?