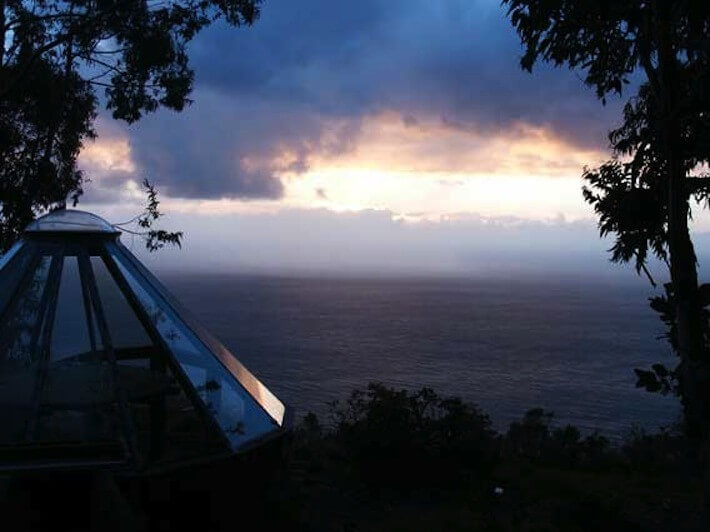 Architecture is much more than shelter; it bonds a continuous and worldwide mystery to its inhabitants. The client's lifestyle, inherent attitudes, cultural background and specific dreams or desires can often inspire new ideas from which a design may spring." -G.K. Muennig
Romance comes in many forms, and for architect Mickey Meunning, his love affair appeared as a cliff side home off the coast of Big Sur, California. Inspired by the 1970s hip vibe of the dome home, Meunning takes his vision to another level with star gazing ceilings and a view that allows visitors a gorgeous million dollar ocean view. The "Greenhouse", as it has been dubbed, was built right into the hillside and includes an outdoor deck with bath, a fully operational kitchen, and a reclaimed redwood platform bed that hangs from the ceiling by steel rods. It's all about minimal living in this single room dwelling, and with so much nature surrounding it, inside the walls and out, furniture and accessories are almost unnecessary. I don't know about you, but I'm guessing I wouldn't miss a TV in this spectacular space.
Feature photo source: mickeymuennig.com
If you had one word to describe this home, what would it be?