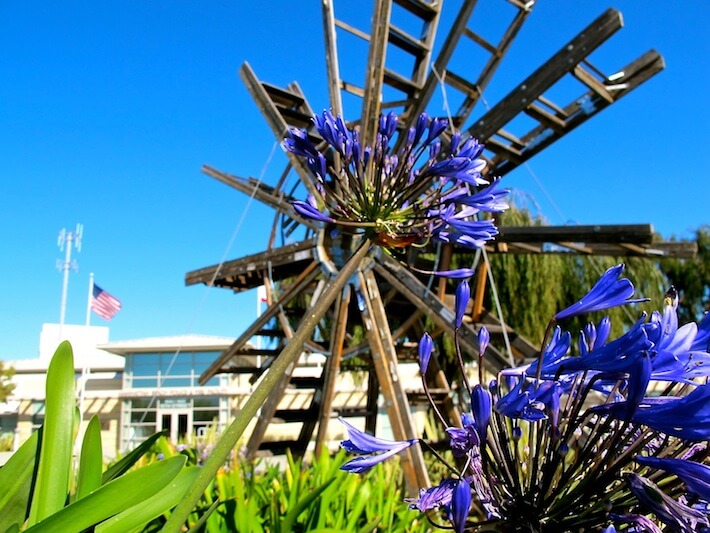 I love unexpected art. More so, I love when it pops up in unexpected places. Enter the Not A Step piece by Christian Tedeschi, a new installation located in Manhattan Beach's "Sculpture Garden". It is made up of 13 repurposed A-frame wooden ladders, paint splotches and all. It took me a second to see that, in fact, these were just the kind of ladders my mom has in her garage (which I've recently condemned as a DIY hazard – hmm…I think I smell an upcoming project!).
The art shown in this garden is meant to inspire and encourage thought-provoking conversation amongst the community. I love this poem Tedeshi wrote that expresses why he does what he does:
I believe in art that one trips over,
Tumbles blindly,
Down several flights of stairs
To land on their own two feet.
Virtually unscathed.
If you're nearby, take a moment to walk through this unique "Sculpture Garden" at Manhattan Beach's Civic Plaza.
For more repurposed ladders ideas, visit our "Climbing the Ladder…" blog post.
All photography by Skaie Knox, HomeJelly