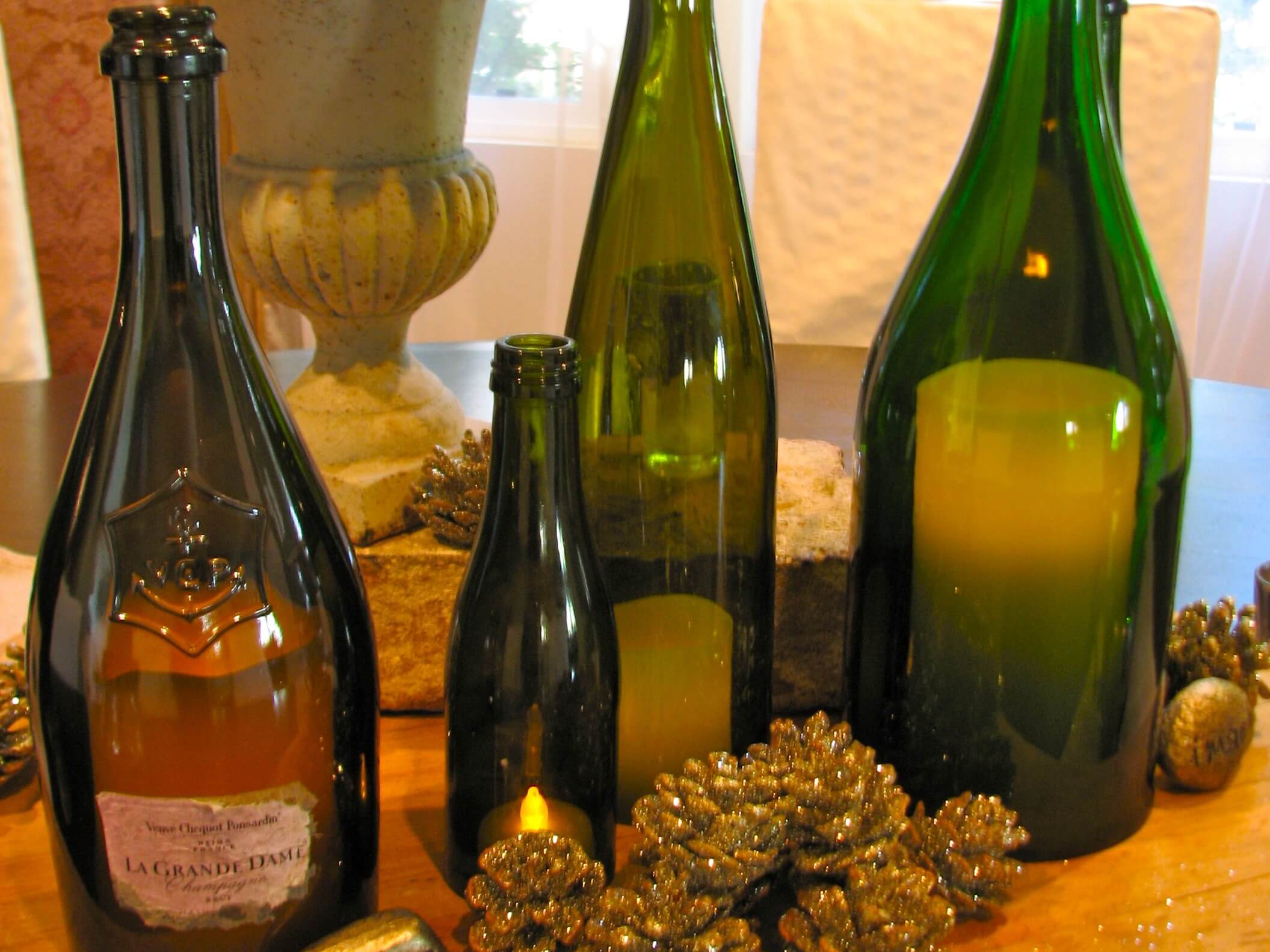 This weekend we will celebrate another year's passing and toast to a happy new one. Some of us will choose to do so with a party at home with friends, family, and neighbors, so when it comes to decorating, why not pull out all the stops…or, in this case, the corks? This weekend's DIY project can be accomplished in time for the festivities due to its optional hybrid how-to instructions.
Here's what you need:
1-5 champagne bottles-choose the most elegant labels as they make for a more interesting decorative effect.
1-5 flameless candles-I love Target's LED Flameless Candle with Timer as it allows you to set it, then forget it! Brilliant!
Glass cutting expert-so, here's the hybrid "rub" to this DIY project: you can cut the bottom(s) off your bottle(s) by following eHow.com's "How to Cut the Bottoms Off Wine Bottle" guide, or, you can simply take your bottles to a professional glass cutter and have them do it for you. Note: If you choose to be a DIY warrior, be sure to wear safety gloves and goggles for protection.
Heavy Gloves & Goggles-for you DIY warriors
High grade sand paper-once the cut is made, sand down any rough or sharp edges to avoid getting cut (if hiring a professional, be sure they sand your bottle(s) as well).
Here's what you do:
Once you have the bottle(s) cut and sanded, insert a flameless candle (or you can use a regular one) inside each champagne bottle hurricane and place on tables, mantles, counters, etc., with decorative items like ornaments, *pine cones, evergreens, fruit, crystals, etc. Happy New Year!
Extra DIY project: To make ordinary pine cones extraordinary, simply coat them with adhesive spray, immediately sprinkle with silver glitter, then let dry! How sparkly!