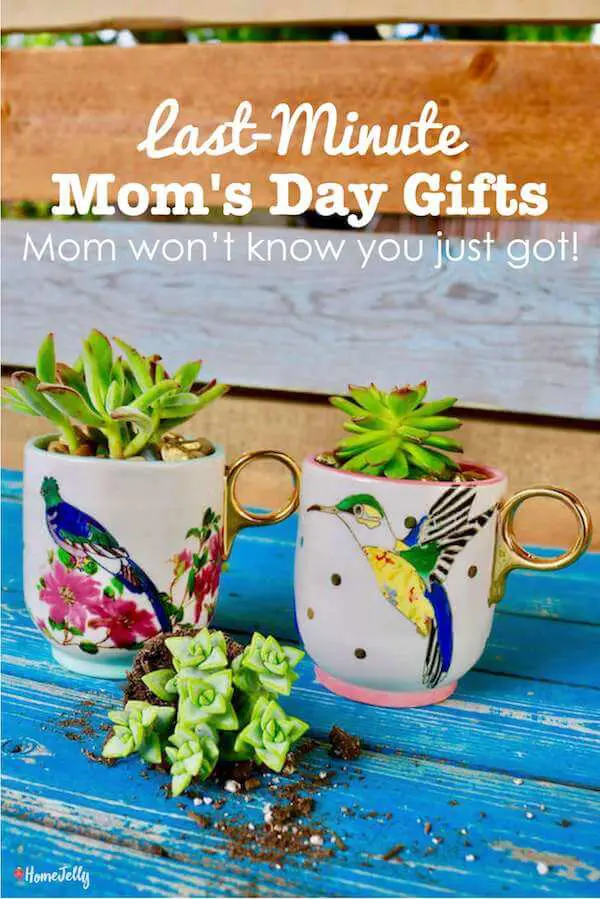 When it comes to Mother's Day gift-giving, there's always that year where we're saying, "Oh, crap! Mother's Day is THIS Sunday?"
Guilty as charged.
You, too? Okay, no judgement here. I have the most wonderful mom who has always supported my dreams and endeavors, and who SO deserves to be pampered on this day of honor. Yours, too?
Good! No problem! Though, we might be hugg'n that deadline pretty closely, it doesn't mean we can't get something FABULOUS!
Here, now are 5 fast and fab finds you can pick up or make for mom right now…and she'll never know you just got it!
#1 Lavender Sprig Soy Candle
Talk about pampering…this lovely scented, herbal lavender soy candle is both calming and mesmerizing. What's even more wonderful is, 100% of proceeds support the young moms who created this candle. Price: $24.99 (+ S/H if bought online). Purchase and learn more about Bright Endeavors' mission.
#2: Tea Cup Succulent Garden – DIY'd
Your mom will be quite impressed and will just adore that you (semi) DIY'd her gift this year. These whimsical tea cups were bought at Anthropologie, (price: $16) then filled with $2.99 succulents from Home Depot.
3. "Bloom" Coloring Book
Coloring for adults has now proven its meditative benefits. Your mom will love the opportunity to do something kid-like, and find that she'll be more relaxed in the process. Check out this fun DIY project with coloring books to put a personal spin on it! (coming soon!) Price: $15.11, available at Barnes & Noble.
#4. Pink Pruner and Snip Set
Mother's Day is smack dab in the middle of spring, so why not supply your mom with a sweet, pink pruner and snip set by Fiskars! They're perfect for gardening or making gorgeous arrangements from a bought bouquet. Price: from $21.86. Available at box stores like Target or online at essentialhardware.com.
5. Bath Towels and Body Wrap
Okay, admittedly, these items topped my mom's list (yes, moms of doggies are still moms!). There's nothing like plush, new towels to make the après-shower time luxurious. Add a super-easy-to-get-ready towel body wrap in a coordinating design, and you've just made mama real happy! Available at Target. Floral Body wrap: $11.69, Botanical solid bath towels: $5.69-11.99.
Happy Mother's Day!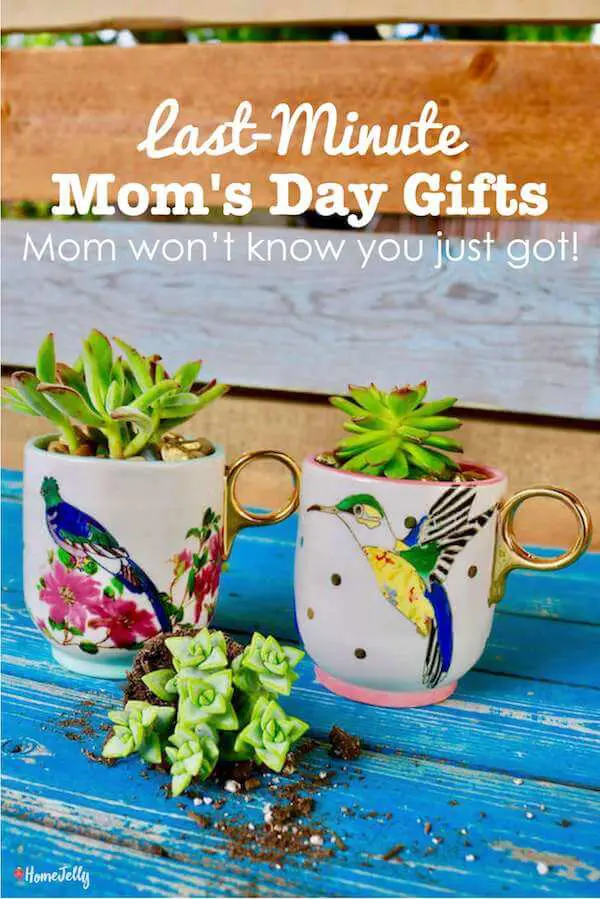 I have been provided with a few products to try and feature within this blog post. I do not receive any compensation from any potential sales attributed from this article. All opinions and positions expressed here are my own and do not necessarily reflect those of my sponsors.