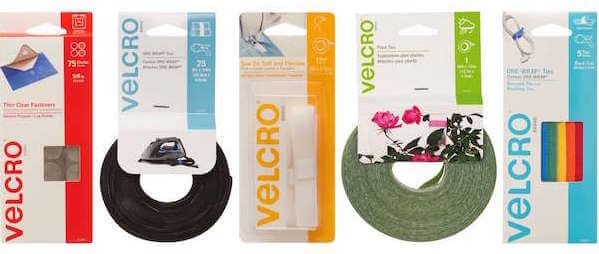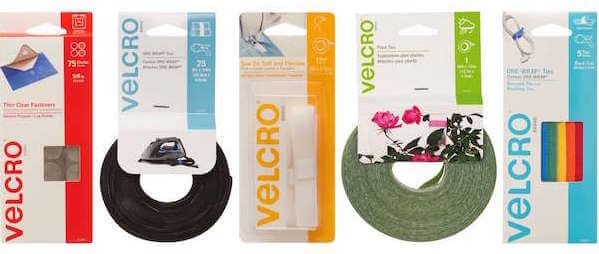 {Hi Y'all…to watch the VIDEO…scroll down!}
A Dog Walk Changed History
Yep. I'm talking about VELCRO® Brand products. You know what they are! This hook 'n loop invention has been a global phenomenon used in items like clothing, home decor, sports gear, and even in space where NASA has used it to keep plates from floating around during mealtimes!
Looking back to this notable notion's roots, the now, vast array of fascinating fasteners was born from a single plant in nature – to be more precise – a burdock burr, which is a tiny seed covered in hundreds of 'hooks' that naturally catch onto the microscopic loops of fur, hair and clothing.
Delightfully, it was a man walking his dog through a field filled with burdock burrs that sparked the inspiration to connect nature with such a practical application.
Mama Knows Best!
For my first mission as one of VELCRO® Brand's newest brand ambassadors, I thought I'd interview my 87 year old mom, Lois about how she's used their products over the years. During our chat, I re-discovered she's been sewing for 80 years…eighty! Because she's so young at heart, I just couldn't wrap my brain around the fact that she's THAT experienced!
It was just a part of life on a Minnesota dairy farm in the 30s and 40s. Yes, Lois was born and raised to sew her own clothes, grow her own food, tend her garden, raise chickens and cows, build and refurbish furniture, bake breads and can jellies and jams.
See Also: HomeJelly Launches Pillow-Project E-Book: 'Project Pillow'
Oh, and as an inside note, before the interview, I asked her when she first heard of VELCRO® Brand products, and she said around the 1950s. After years of having to hand-sew dresses, pants, shorts and even decor items, she was delighted to learn that there was a shortcut alternative.
"It sure beats sewing on hooks 'n eyes, buttons 'n snaps!" my mom wisely stated. And, thus…a golden sound-bite was born!
Watch now, and enjoy, this 60-second interview, "A Story for Every Life with VELCRO® Brand products".
"A Story for Every Life with VELCRO® Brand products"
Stay tuned for my next VELCRO® Brand mission where I repurpose a vintage suitcase into a fabulous camera bag.