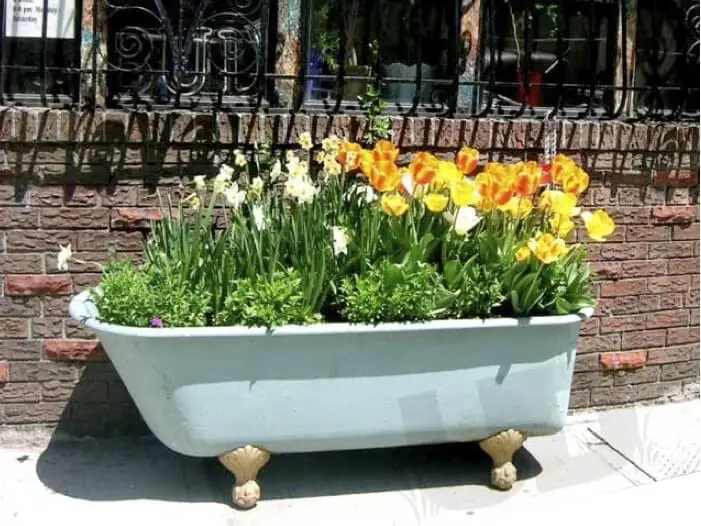 I recently wrote a blog for our friends at DIY Life that features 5 fun ideas for unique planter "boxes". Cool thing, too…you can find the items right here on DiggersList. Check it out!
Ideas for the Garden – Get Creative with Planters!
by Skaie Knox, Posted Mar 8th 2011 12:00PM
Looking for fresh ideas for the garden? Use your imagination. DIY pro Skaie Knox of the home improvement e-marketplace DiggersList shows how us how transform everyday items into unique, decorative planters.
With spring around the corner, it's time to dream up some great ideas for the garden! I'm thinking outside the (planter) box this season. After all, garden planters — standalone containers for plants and flowers — come in a wide variety of shapes and sizes. It's easy to repurpose an un unexpected object into a surprisingly chic planter.
Photo source: DiggersList, UnwrappedDesign