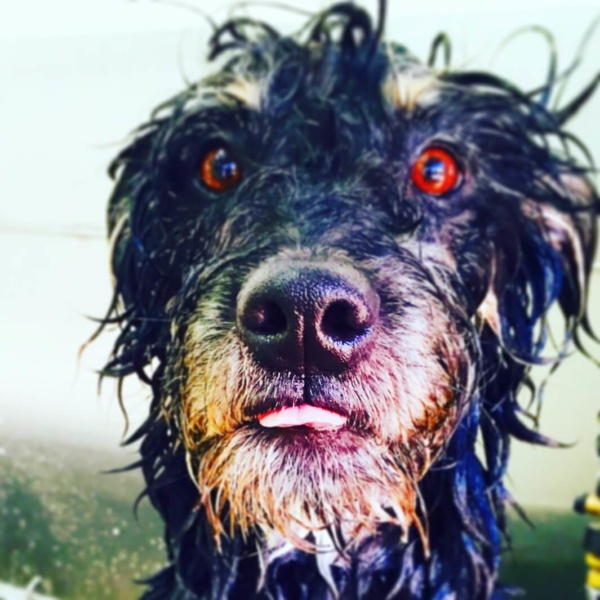 "I've teamed up with Consumer Reports and am proud to be one of their paid brand ambassadors; my personal opinions do not necessarily reflect those of Consumer Reports."
Yes! Consumers have just scored a win with the H.R. 5111: Consumer Review Fairness Act! Thanks to President Obama signing this bill into law this past Wednesday, December 14th, 2016, we now have the legal right to make our voices heard!
I mean, come on. When the fabric color, feel and design of a duvet cover is nothing like advertised or when it takes MONTHS for a furniture store to deliver a simple light fixture…sheesh!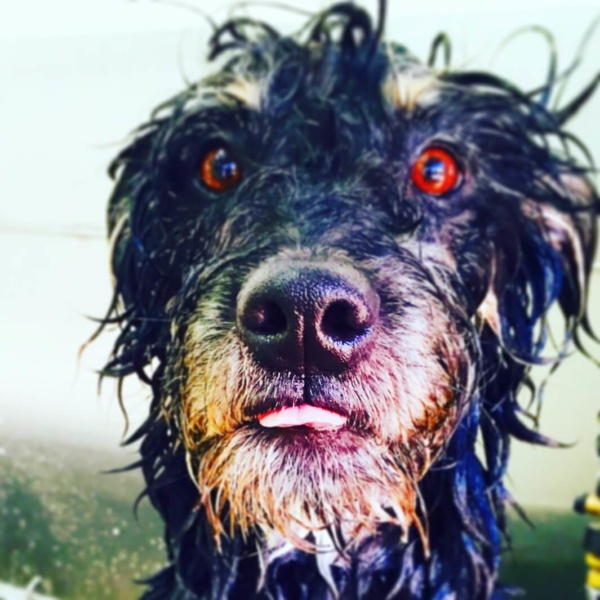 Though you'll rarely (if ever) hear me complain or post negative reviews about home decor items or shops here on HomeJelly, I certainly have my opinions and make them heard behind the scenes. I've always believed it is our responsibility as mindful consumers to keep the bar high for customer service and product quality, safety and materials, which often requires us to give businesses honest and sometimes negative feedback.
Gag me with a spoon!
Seven years before this law came to pass, we started seeing businesses use gag orders – in the form of "customer waivers" or "non-disparagement clauses" – which started to prevent customers from voicing their truthful opinions and experiences about a product or service.
According to the Consumerist, "The bill has the effect of voiding any retail customer agreement clause that seeks to penalize the customer for publishing — or speaking — honest feedback. It allows the Federal Trade Commission and state attorneys general to go after companies that continue to try to quiet or punish customers with these sorts of clauses." It also protects the ability of organizations like Consumer Reports to publish stories directly from consumers about their experiences.
A Word-of-Mouthful
During the early to mid-2000s, the explosion of social media and blogs lead to something that took many businesses and companies by surprise: the power of consumer opinion. Word of mouth grew from small circles of family and friends to an interested global audience. The swift key strokes of a disgruntled customer could significantly affect a company's reputation, sales and ultimately their viability.
As also noted in the Consumerist, Rep. Eric Swalwell of California has acknowledged that some business owners did tell him that "It's not fair sometimes, it's only the bad experience that comes forward, and that's not fair to us," but that his response was that so long as businesses are still protected by libel and defamation law, "then they shouldn't fear the honest reviews taking place."
Additionally, the article goes on to recognize, "There are false positive reviews and false negative reviews, but no one sues to suppress a false positive review," stated attorney Paul Alan Levy of Public Citizen, who has been involved in a number of high-profile gag order cases, "So if you have a system of non-disparagement clauses which prevent consumers from making negative statements about businesses it skews the marketplace of ideas."
My review of this statement? Makes perfect sense to me.
Caveat Emptor!
I've read many a review on Yelp and Amazon that definitely swayed me one way or the other to buy (or not) a particular product or service. In fact, I rarely make a purchase without referring to some collective opinion.
But, like the Empire, companies began to strike back: from helpful and level-headed, customer service-like responses, to emotionally-charged, personal attacks and legal threats.
Jen Palmer from Utah faced a $3,500 penalty after posting a negative review on a company called Kleargear. The product she paid for was never delivered. The company claimed her comments violated their supposed gag clause which later turned out to be unsubstantiated. Nevertheless, when Palmer refused to pay the fine, Kleargear sent the issue to the credit bureaus, subsequently damaging her credit score.
Sadly, there have been many similar accounts reported by consumers simply wishing to voice their opinions on a paid service or product gone wrong.
As a result, consumer advocacy groups began alerting reviewers of such practices and their rights. Yelp started posting "Consumer Alerts" like this one:
Consumer Reports used their multiple platforms to inform consumers. Consumer Reports' policy and mobilization team warned on consumerreports.org about problems with these clauses, and wrote about the bill in the November issue of the magazine in its Better World column. For years, Consumerist has reported on the impact of these clauses on consumers, and this work was cited in testimony during Congressional hearings on the bill. This latest feature story tells the story of the bill's passage into law.
For those of us who feel compelled to right the wrongs of a purchase and/ or buying experience with a business, we have these groups and our conscientious representatives to thank.
The net effect of the Review Fairness Act is quite literally that: freedom to post an honest review without fear of litigation or speaking one's mind. "By ending gag clauses, this legislation supports consumer rights and the integrity of critical feedback about products and services sold online," said Sen. Thune in a statement to Consumerist.
Who's on your naughty or nice list…do tell!
T'is the Season of Giving
As evidenced in this post on the power of freedom of speech, I so appreciate the work that Consumer Reports does to empower consumers and their families to make informed choices every day – all year round.
They're also a nonprofit, independent organization that relies on your support to make this work possible. Most people don't realize that subscriptions alone don't cover the full cost of Consumer Reports product testing and research work.
Give to CR today (until December 31, 2016) and your tax-deductible contribution will be matched, dollar for dollar, up to $30,000 by two generous donors. Your contribution will allow them to continue to provide hard-working families and all consumers with the information to make the best buying decisions, protect your health and safety, and hold businesses and government accountable.