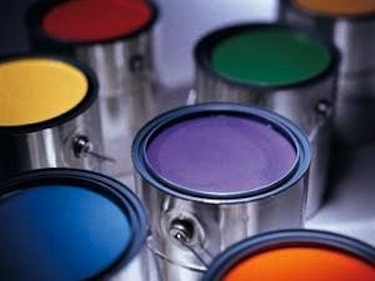 I first met Paul Pineda at Teresa Strasser's house, where DiggersList partnered with "The Parent Experiment" podcast (heard on the Adam Carolla Network) to create a home-improvement video for the show. He and partner Miguel "straight-hander" Osorio (Pineda Painting's project manager and lead supervisor) arrived right on time, prepared, ready to work, and had smiles to boot. I immediately liked these guys and knew we were in good hands.
Pindeda Painting was founded by Paul's father, Pablo Pineda back in 1980. Pablo is now semi-retired and has passed the paint brush over to his son who, when he speaks about his business, has a fervent enthusiasm and knowledge that makes you want to know more about paint. He's certainly in the right business and with long-time employees like Miguel, who has been with Pineda Painting for over 15 years, you gotta feel at ease hiring these guys.
Through email exchanged, I asked Paul to answer these questions:
homeJelly: What are the most important questions our users should ask before they hire a painting contractor (aside from referrals)?
Paul Pineda: Upon looking for any type of contractor you always want to ask if they are licensed. Meaning, they are insured and or bonded. This is important because the state requires all contractors and sub contractors in any trait to be licensed. You can always visit the Contractor State License Board website for your state and check any license number and their validity. There are serious infractions for both parties when working with unlicensed contractors.
hJ: How can I be sure I'm hiring a quality painter?
PP: When meeting any contractor for the first time, it's good to get to know the representative for that company; ideally, it's the owner. There are about 30 minutes or so where we as contractors and clients get to know each other. Therefore, as clients, you should ask about the company (in general), workmanship, product knowledge and even informal questions. These are types of questions a client could ask in order to understand who they are hiring. Also, clients can tell when a painter knows his trade by the way they explain and show enthusiasm for their work. Lastly, clients should also do their own research, which allows them to have a better understanding of painting.
hJ: Tell us about who should buy child-safe paint (zero VOC) and why?
PP: Ideally, we should all use zero VOC (volatile organic compounds) due to the changes in the environment. Usually, pre-kindergarten to elementary schools use zero VOC paints due to the high volume of children. This is why hospitals also use the zero VOC paint finishes. Any place where there will be a high volume of people in one particular structure would consider the zero VOC paint.
hJ: What is a straight-hander?
PP: "Straight-hander" is a term in the painting business that refers to a skilled painter who can paint edges and/or "cut the surface" without the guide of tape. Meaning, they can paint a straight line along the borders of the wall without having to mask off the opposing surface. This can only be achieved through many years of painting experience.
hJ: How long is opened paint good for, to be used again or recycled, and how should you store it? How about unopened paint?
PP: Usually paint last for bout 3 years unopened and maybe a little more. Paint should be stored in temperatures not rising above 90 degrees; therefore, a garage and/or tool shed should work. Once a can is opened, it should last at least 1 year. Sometimes when a can has gone a while without use, all the chemicals and paint resins settle and all it needs is a good stirring. Also look to see if the paint has frozen, meaning, the resins become hard and or frozen; then, the paint is unusable. Lastly, it never hurts to check any old paint that has just been sitting there, you could save yourself some money or check DiggersList for paint being recycled or up for sale at a great price.