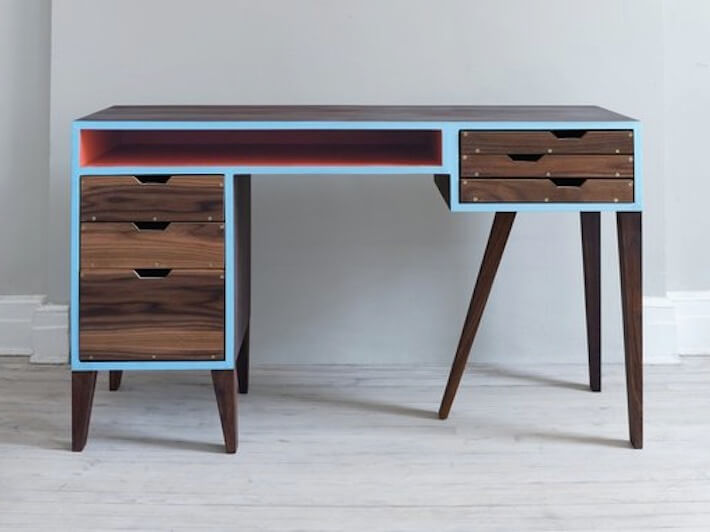 After all the hustle and bustle of the holidays, I often allow myself a much needed decompression time during the month of January. What often results is a re-energized zeal for project list-making, so I thought I'd share some "on the DIY docket" items I'm hoping to tackle early this year. One added goal is to reuse, upcycle, and salvage whenever I can, buying new items as little as possible. Okay, HomeJellies…scroll with me!
DIY Projects on the books:
Glass Bottle Lamp : Light Up! Last spring I bought an old wooden crate and bottle and would love to finally have at it. I might even tackle this hand-crafted burlap lampshade, but with a twist. Stand by to see it!
Rehab : Refab! Yes, I AM going to make it my own! Though I will not be making a desk from scratch, I have a couple of sad dressers that need some serious making over into something more than they are now-plain Jane oak wood (Blah.). Still, they are blank pages for me to write sweet nothings upon, ultimately glamming up their highest potential.
Etched Cutting Boards : Sketch! I recently bought myself a dremel tool and can't wait to create something snazzy using wood scraps. I've got loads in the backyard and look forward to sketching something unique and silly…something like a cheese board with the words "Cheese Pleese" or "Who Cut the Cheese?" (too far?).
Industrial light : Pipe down! After accomplishing what I thought might be impossible in this DIY reclaim/repurpose shelving project, I thought I'd have a go and try to make something similar to this beauty. Oh, BTDubs…you can contact this wonderful craftsperson to purchase this touch sensor lamp yourself. Price is $295, available at LukeHobbsDesign.com.
Tied Quilt : Fabric Find! This isn't going to so much be my project, but my mom and aunties. They've created a club called "The California Grannies Quilt Project" and have announced to all my family members that they are offering to hand-stitch and tie a blanket for anyone who requests one. Yippee! My job now is to find the perfect fabrics, which has also inspired me to redecorate our master bedroom. 2014 is looking to be a fantastic and project-full year!
What projects are you planning this year?