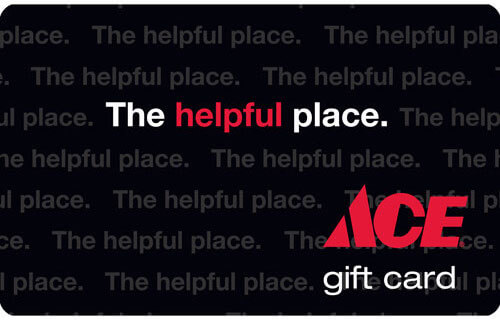 I've always loved the sound of birds chirping outside my window – there's something so peaceful and homey about it. Then, about a year ago, my cousin totally inspired me to try bird watching – he had the uncanny knack of being able to identify birds by their chirpity-chirp-chirp sounds…amazing!
Ever since then, I've become a "birder nerd".
I even placed a bird feeder outside my office window and soon had a flock of feathered friends visiting me daily. It has basically been visual meditation.
Ooooooohmmm…chirp! Chirp!
Now, since my brother- and sister-in-law's daughter, whom we call "Bing-Bong", just turned one, they're now in the market for fun, easy and inexpensive ways to find family entertainment.
Ding! Ding! I knew they would absolutely LOVE to give bird watching a try!
So, when I was asked by Ace Hardware to be one of their 2016 Ace Bloggers…
(cue me jumping up and down cuz I've wanted to be in that club for years!)
…my first assignment was to sample their fabulous Perkey Pet Triple Tube Bird Feeder (try saying that three times fast!), the high rise of all bird feeders!
As the name indicates, there are three tubes which can be filled with three different types of seeds. Here are the ones we placed inside:
• Ace Wild Bird Food – attracts all kinds of birdie species!
• Kaytee® Nut & Berry Blend Bird Food – attracts Cardinals, Chickadees, Nuthatches, Woodpeckers, and many others that love nuts and fruit.
• Ace Thistle Bird Seed – yummy for Gold Finches, House Finch, Purple Finch, Indigo Bunting and other birds. Oil in the seed makes it an excellent source of energy for birds.
As my brother-in-law, Johnnie, started filling the bird feeder, Bing-Bong became so excited! What's wonderful about this springtime sport is that the entire family AND the newly extended bird family all benefit! Who doesn't love a fun outdoor party with a good turnout, right?
What's great is, all these supplies can be easily picked up in just one trip to your neighborhood Ace store.
In addition to birding supplies, Ace has exactly what you need to complete all kinds of home improvement, maintenance and DIY projects – from the best brands to super helpful associates. For more information, including handy tips and advice, please visit Ace's "Get Inspired" page.
Ace Gift Card Giveaway is now closed.
Enter for a chance to win a $150 Ace gift card! Woohoo!
HOW TO ENTER:
Follow HomeJelly on our HomeJelly Instagram page.
Then, find the Ace Bird Feeder photo and leave a comment with the tag: #aceistheplace
This contest is officially CLOSED.
Thanks to all who entered!
And the WINNER IS…@saraminda777 (instagram follower) Congratulations!
This post was sponsored by
Ace Hardware has provided me with the products used within this project. I was also compensated for my time and this blog post. All opinions and positions expressed here are my own and do not necessarily reflect those of Ace Hardware.