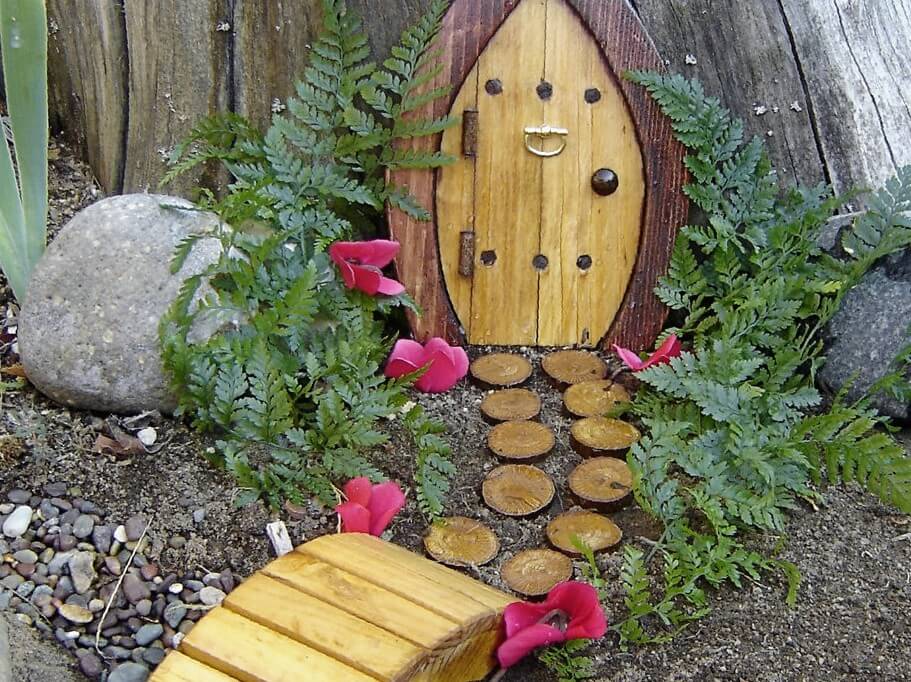 Walt Disney had it right all along: "You can design and create, and build the most wonderful place in the world. But it takes people to make the dream a reality."¹ It seems that artist Jonathan B. Wright, founder of urban-fairies.com took this notion to heart. After all, for almost 20 years he has been installing puny portals called "fairy doors" all over the city of Ann Arbor, Michigan. Initially, he built his first one to inspire and delight the children from his wife's home-based preschool program. Soon, his fairy doors went urban, popping up and disappearing "like magic" on the sides, entrances, and even insides of his neighborhood's struggling businesses. He figured something quirky like this might just help bring interest and "maybe vitalize some interest in the downtown area," he says.
No doubt. Since I last spoke with Jonathan back in December of 2010 (see our first "Urban Fairy Doors" blog), these fairy doors have continued to mysteriously emerge and disappear not only in Ann Arbor, but all over the country and other parts of the world. For those of us who still believe in Santa Claus, their magic lies in the belief that Tinkerbell might actually live behind one of them, with her friends and family taking up residence in others as well. Additionally, there is another part of their mass appeal which is the architectural attention to detail, often mimicking the character and style of the building on which they appear. From the framing to the hardware, the entryway accessories to the inside furniture and artwork, children of any age are whisked away into a "Never Never Land" kind of experience whenever they witness one of these unique openings. We now return for a visit and to view a few of these special fairy features we've not seen before…don't forget to wipe the magic dust off your feet before entering.
Now you can install one of these tiny nifty-knockers in your home or garden. This one is prefabbed…river rocks not included.
This pretty-in-pink portal appeared on the facade of the Selo/Shevel Gallery in Ann Arbor. The charm of its steps, the brick surround, and clothespin flower holder was unmatched. It shortly disappeared after this photo was taken.
Located in the Ann Arbor District Library is the home of a fairy (and possibly more?) with inside living quarters, furniture, and even wall paper. The shelf sign whimsically, yet authoritatively reads: Please do not touch. These books are out of circulation. Besides there may be someone living in them and it would be rude to disturb them.
These doors are not only urban, they're city-sleek and mobile…well, not actually up and down, but the doors do slide open like the real thing. Featured in the Galerie Emmanuel Perrotin in Paris, the "Lift", by Maurizio Cattelan, was a giant hit.
¹. Source: justdisney.com

Have you ever spotted one of these tiny Tinkerbell doors? Where?