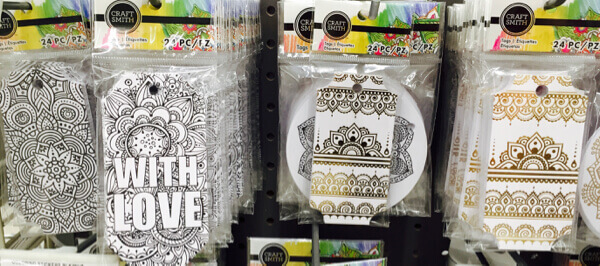 This is a sponsored conversation written by me on behalf of SheKnows Media and BlogHer16 Conference. The opinions and text are all mine.
Yep. I will be the first to raise my hand and admit I spent most of my time angling my way through BlogHer16. Come on. Who doesn't? It's what we're there to do: to figure out how we can get the most out of our time during this annual blogger convention.
In other words, I wanted to learn how to make M-O-N-E-Y!
(And, I'm not talk'n free merchandise. Sheesh!)
Now, if you've got your hand raised, too, there's nothing wrong with this strategy. After all, we need to pay rent or a mortgage and put food on the table (amongst many other things), so it's only prudent to ask and even demand for our sometimes unsure selves a decent blogger rate, right?
Well…almost.
After blogging now for close to seven years, I've come to realize that the only angling I need to be doing is angling my stories, my pitches and my intentions to be worthy of being paid. Attending and educating myself further through conventions like BlogHer, researching (researching, researching!), and disciplined hard work is how I've begun to make the kind of money I feel I deserve.
Well…almost.
I'm not making $20-$30k a month (is that seriously possible?), though I also haven't set my bar that high, either. But, maybe I should.
Regardless, perseverance, quality content, and a comprehensive knowledge of the BIZness of blogging can't be substituted by a blogger's version of the "magic pill".
And, if anyone knows what that is, they've probably worked their ass off decoding that formula!
All I know, is to make a good living off my blog, I must stay current with the best practices in social media, know and understand SEO and my analytics, keep up and connected with my readers and followers, expertly create a pitch for sponsors and the media, and push myself to create unique, valuable and entertaining content.
Which brings me to this:
After all this self-reflective soapboxing about NOT angling (well, for a shortcut to success, that is), you might be asking, "So, Skaie, what's with the title of this blog?"
Ah, thank you for asking!
It was my round-about way to be clever about the sponsorship round-up I was tasked to do for this year's convention. I was assigned to visit the booths of Kraft Macaroni and Cheese, TNT, and Bush's Best. I'm a home decor/design/diy blogger. How do I make these products relevant to my readers?
Herein lies the angle.
Their Message:#didntnotice
Yes, this long-time brand has made a major move by removing the artificial flavors, preservatives, and dyes from their iconic Blue Box recipe…and without telling a soul! Bold!
During the first two days of the conference, Kraft Macaroni and Cheese manned a booth where bloggers could take home a couple samples to try – one for themselves, another for a friend to see if they notice a difference in taste (hence, the hashtag).
A fun photo booth with a giant stuffed macaroni and promotional paraphernalia enticed attendees to get into the spirit of sharing (#KMCBlogHer16 or #didntnotice) and was a good ice breaker activity to kick off the weekend.
Our Takeaway: Currently, Kraft representatives didn't have any blogger sponsorship opportunities (at least at the time of publication), but, they did gift us with a couple boxes, along with new recipes to impress our friends 'n families (or new content for you food bloggers…boom!).
My Angle: I decided to create a "Macaroni and Cheese Craft"! Though I've been a devotee of KMC for many years, I wanted to find a way to repurpose this pasta. I'm also a fan of greyhounds. It only made sense then to create:
Macaroni Coasters
How-to: Spray paint pasta any color of choice. Allow to dry. Glue, using craft glue to a circle of balsa wood or cork. Finish with clear seal spray.
They have a bit of a vintage, art deco-ie vibe, wouldn't ya say?
Their Message: to promote their new and upcoming fall show, Good Behavior, starring Downton Abbey breakout star, Michelle Dockery. Her character, Letty Raines, explores the dark hint of her former character's role, Lady Mary Crawley. She's now an ex-con recently released and out to survive by any law-breaking means necessary. She is then faced with a new decision to change from doing bad to good.
…aaaaand there it is.
Personally, they had me at Michelle Dockery – she's a total badass.
Our Takeaway: TNT offered BlogHers a lovely respite via a lounge to rest our tootsies, a charging station with a plethora of inputs (I had no idea there were so many, said the Mac girl) and a super-cool adult coloring wall and take-home mini coloring book.
My Angle: Well, they kind of stole my idea, but, I'll let that slide. Someone from TNT may have gotten a glimpse of my paint by numbers personalized art I posted a while ago. Hm. They've got good taste.
I'll give them that.
I then remembered a recent trip I took to Michaels and, as they say, one good "borrowing an idea from another" turn deserves another. I was going to tweak these ideas into something new, but, you can get the gist here:
Coloring Book Notebook Covers
How-to: Cut out and use a glue stick to stick to the cover of any notebook of your choice.
Coloring Book Gift Tags
How-to: Take an existing gift tag or create one using card stock. Trace around your tag over a coloring book page of your choice, then cut. Using a glue stick, adhere coloring book page to the card stock tag.
Their Message: To promote their new "Hummus Made Easy" recipes which included their pouch mixes: classic hummus, roasted red pepper, and my favorite, the Southwest black bean. Blend with Bush's garbanzo or black beans and you've got yourself a party! With nothing artificial, you could actually pronounce every ingredient – a mix of olive oil, tahini, garlic, and lemon juice along with various other spices. Oh, and it's gluten-free.
Seriously, a par-tay.
Our Takeaway: Besides the three samples of hummus mixes and a couple cans of beans, Bush's offered coupons and recipe cards (which also included, wait for it…the trend of the conference: coloring pages!).
I hear coloring is meditative. Perhaps I should look into it.
They also mentioned that they have worked with food bloggers/influencers on blog and video campaigns – a creative opportunity to create unique and fresh recipes around their products.
My Angle: I went straight for the can, my friends. Yes, right outta the gate, I knew how I'd repurpose those bean-pack'n tins…
Self-watering succulent planters
How-to:
1. After removing the label, open 2-3 garbanzo or black bean cans, then pour ingredients into a sealed container to use when ready. Rinse out, then dry.
2. Drill 1/8″ holes in the bottom of each can for drainage.
3. TOP can: drill 3 equidistant 1/8″ holes in the BOTTOM, close to the edge and 2 same-sized holes at the top for a handle. BOTTOM can(s): drill three equidistant holes at the top to attach to TOP can.
4. To create your handle, cut one 18″ piece of twine, then thread through top holes and knot. Attach TOP can to BOTTOM can(s): cut three 7″ pieces of twine, thread the bottom of the TOP can, then knot off. (Note: make sure the knot is THICK to prevent from slipping through the hole). Do the same for the TOP of the bottom can(s).
5. Decorate your can with paint, ribbon, decoupage paper, or washi tape .
6. Fill cans with succulent soil and a succulent of your choice.
When you water the top succulent, you can either add an ice cube once a week, or water until you see it drain into the bottom can.
So…I'm guilty as charged. I definitely angled my way through BlogHer16, but it was totally worth it.
Don'tcha think?
All photography by Skaie Knox/HomeJelly