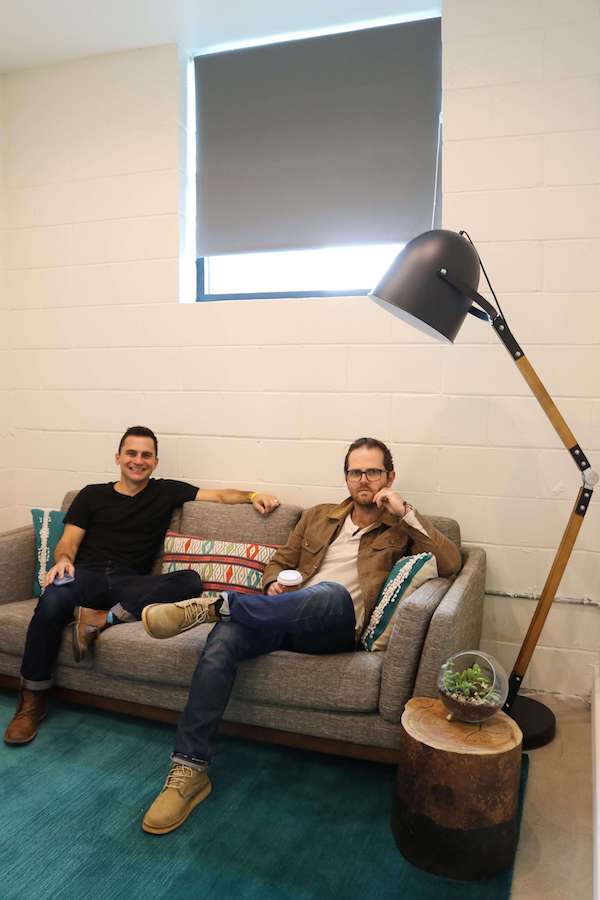 These days, the workplace is more than just a space to punch in and do your professional time, it's a place to inspire quality, productive and creative energy. This being said, how we decorate is vital to achieve this end, and Wonderful Collective, an award-winning web developing agency in Los Angeles, is no exception.
That's why, when it came time for founders, (and brothers) Matt Knox and Johnnie Munger to style their spaces, they looked to Article to do the trick. "We love the clean lines, comfortable and durable fabrics and rich-toned woods of Article's furniture pieces. They're not only timely, their timeless and cool."
Whether you work from home or at a brick 'n mortar, it can be both costly and a bit decision-heavy to decorate an office. Consider these five simple tips to create a workplace you'll love to be your best in and enjoy.
1. Buy quality.
As the adage goes, "Pay now, or pay later." There's nothing worse than purchasing cheap furniture, thinking you're saving hundreds of dollars, only to find yourself a year later needing to replace it. Quality materials, craftsmanship and customer service will always win out money- and time-wise when it comes to investing in your space.
2. Start small.
If necessary, create a savings account just for furniture and start out with just a few pieces. Simple chairs, smaller side tables, artwork and accessories like lighting can go a long way to styling a space until you can find more room in your budget for larger articles.
3. Go Neutral.
Choose neutral colors for larger furniture items. Many of Article's selections have this type of easy-to-coordinate palette which makes choosing a just-right piece super simple. It just makes frugal sense when budgeting comes in to play. When it eventually comes time to refresh your look, you can easily swap out accents like pillows, accessories and paintings.
4. Accessorize.
Whether you're able to go big or need to start small, pillows, table accessories and artwork will bring energy to your workplace with color, texture and character. Pro Tip: hop onto our office decor board on Pinterest for stylish styling ideas.
5. Get green.
One absolute and oh-so-easy must-have item to add life and vibrancy to your workspace is greenery. You can go faux or fo' real, depending on the color of your thumb. Succulents are fantastic, as they are low-maintenance and beautiful to boot. Any which way, you can't go wrong with adding a touch of Mother Nature.