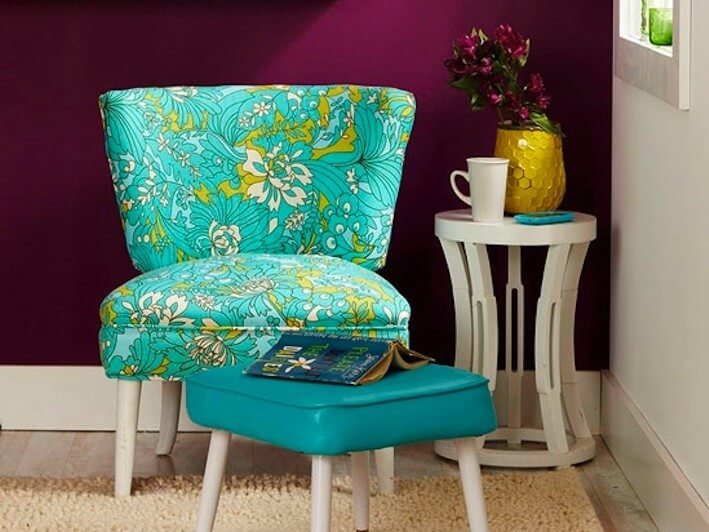 Okay, so, I've always, always wanted to reupholster a comfy chair with material I love. Happily, I found a simple how-to guide to make this happen, and with so many fantastic fabric shops online, like Spoonflower (where you can also design your own custom textiles), the ability to make this decor dream come true is now totally doable. Once you've located an armless, upholstered chair and gathered up your supplies (and a bit of courage), simply follow these easy how-to directions for soon-to-be one-of-a-kind results and a fabulous fabric-covered chair all your own.
Here's what you'll need:
Needle-nose pliers
Camera or notepaper and pencil
Marking pen
Scissors
Staple gun and staples, 3/8- or 5/16-inch
1/2-inch batting
Upholstery fabric (most chairs will require about 5 yards)
Straight pins
5/32-inch welt cord (this is the edging around the bottom cushion for finished look)
Sewing machine
Upholstery-weight thread
Tack strips
Fabric glue (optional)
Upholstery tacks or nailhead trim (optional)
Black breathable fabric (for the underside of chair)
Here's what you do:
Visit Better Homes and Garden for full DIY chair upholstery guide.