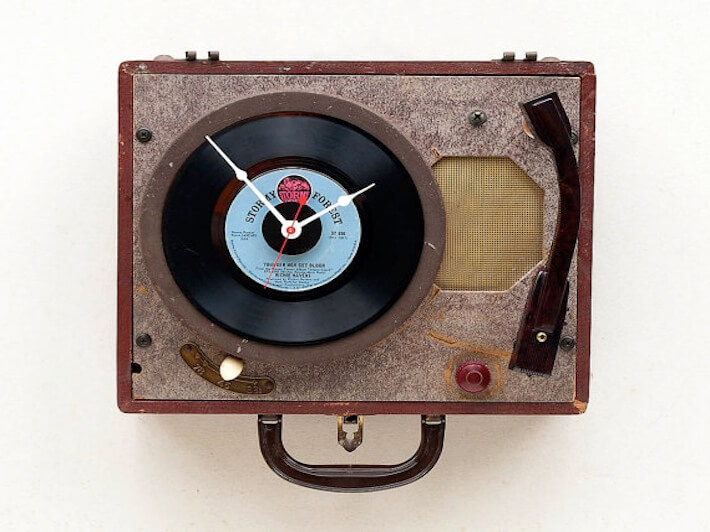 Love at first sight…does anyone believe in such a thing anymore? Umm, I do! One look at today's "Goods and Gadgets" find, and I was instantly enamored. This very cool reused, retro-record player clock is a rock 'n roll hit, and not only shows off the character of real 45s like the one shown titled, "Younger Men Get Older" by Richie Havens, it actually tells time. Each clock is unique and comes with simple instructions on how to replace the vinyl with one to your liking. Powered by one C battery (included) and handmade in the USA from recycled phonographs, this gadget gets a thumbs up…"Eyyyyyyy!"
Where to buy? Visit stuff made from stuff shop. This item price: $119.
Q. Do you remember listening to music on a 45? What was your favorite group or song?