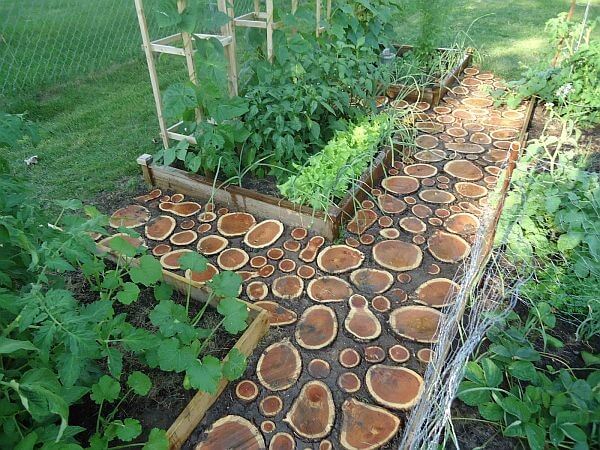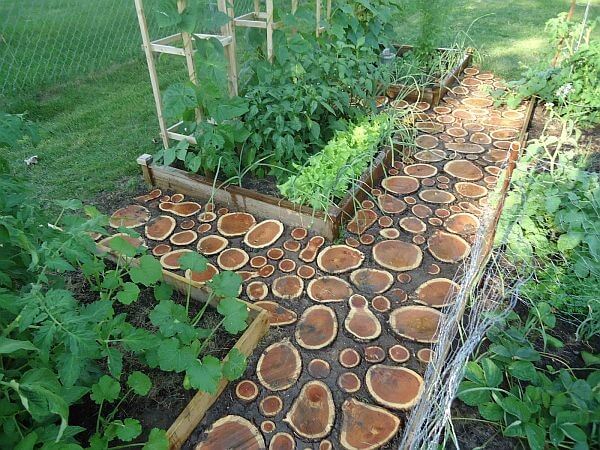 Garden spaces are the perfect places to experiment and be creative. Take this weekend's project, "Cut Wood Garden Path." With a good supply of not-so-thick logs and a chain saw, you could be walking on your very own Secret Garden-type pathway. When I learned that blogger Jen Vannette of Domesticated Nomad used a chain saw, I thought, "Wow! What a DIY-warrior!". Then, I immediately IM'd my husband, Matt, telling him of our plans for the following weekend. He was in! (Stay tuned for our version of this project…).
Here's what you'll need:
logs, varying sizes okay
chain saw
safety glasses
work gloves and a good pair of boots
Yes, this is a very short materials list…nice! With keeping safety in mind, as well as patience, you'll have the materials cut and ready to create a wonderful walking path. Note: a stepping path would require much less wood, so this is a great option. Extra note: because of the light nature of wood (as opposed to stone), some of the wood pieces may move around. Jen suggests to press the pieces deep into the soil and plant spreading flowers to help surround and secure them.
Do you have another idea as to how to keep the wood pieces secure?

For complete how-to and photo tutorial, visit Jen's blog @ domesticatednomad.blogspot.com
All photos: domesticatednomad.blogspot.com