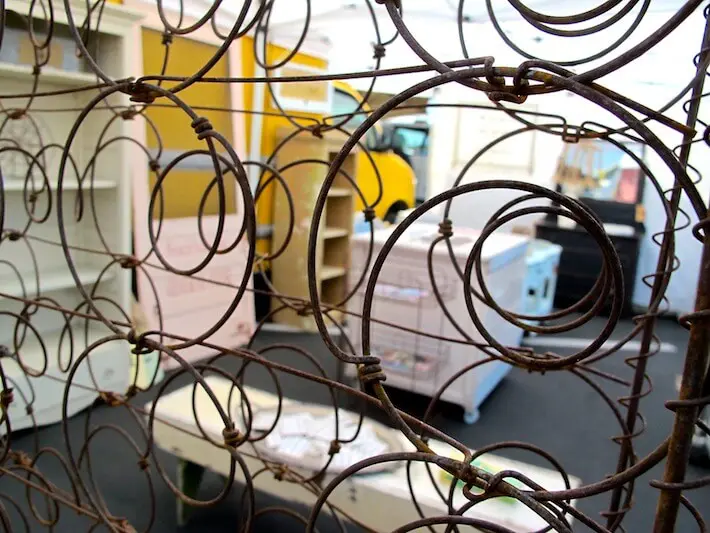 Inspiration is often staring us right in the face, hoping we'll notice and take heed to its potential. Well, I almost saw right through it on my last outing to the Long Beach Antique Market...almost.
Hanging with total dignity and style, I spotted this beautiful vintage bed spring out of the corner of my eye. Wow! That could really be a great…huh. At first, I didn't quite know what it could be. Repurposing, for me, should have a practical purpose, which is a good way to avoid tripping over the potential of creating "junk art" (which I often find leans more toward junk than art).
At the very least, I knew these bed springs looked interesting with all the spiral details and patinated finish. I also loved its "almost there" quality, and imagined, if placed strategically in a garden or veranda, you would benefit from a see-through divider that could double as a beautiful outdoor trellis.
"I've got to buy this!" Alas, as the nature of flea markets is what it is, it was sold (wah-wah-wah…!). Nevertheless, I clicked off a few photos of my unique flea market find and found this wonderful rendition of what I had in mind. Inspiration…duly noted.
How might you repurpose a vintage bed spring?
All photography by Skaie Knox (except where indicated), HomeJelly