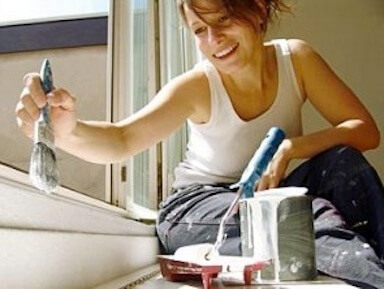 According to industry estimates, homeowners are expected to spend more than $270 billion on remodeling projects this year, more than double when compared to 2009 ($108b in 2009). With the economy in recovery mode, homeowners are more likely to open their wallets this year and pursue projects that they couldn't afford in the past.
Although, DiggersList, an online home improvement resource, expects consumers to keep a recessionary mindset this summer and to try cheaper alternatives to big-box home improvement stores. Here are some ways that home remodelers can save on home improvement material this summer:
• Go online: Many consumers turn to big-box home improvement stores automatically when making home improvement purchases. Luckily today, you can find downloadable deals such as these coupons for home depot, which really adds up when doing a project. It pays to do your research online for brick and mortar purchases.
Turning to the online world can often save you up to 50 cents to the dollar. Sites like DiggersList provide consumers with a one-stop home improvement resource that gives consumers the ability to buy and sell home improvement material, hire and vet contractors and connect with other home improvement enthusiasts, all for free.
• Buy from non-profits: Non-profits need to make money, therefore organizations like Habitat for Humanity have opened what they call "ReStores", which sell new and gently use home improvement items. There are thousands across the country, so most likely, there is one in your town. Also, DiggersList hosts over 30 restores nationwide on their site.