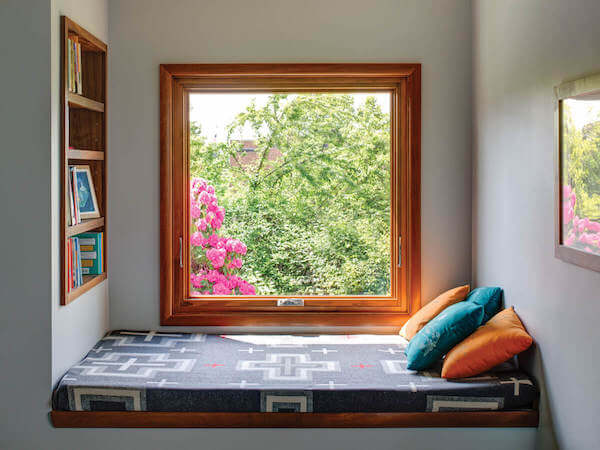 Why so much hoopla about windows? Well, if you think about it, besides your exterior doors, this design element is unique in that it greatly impacts your home's appearance and functionality from both the interior and exterior of your home. This makes choosing the best styles for each space that much more important.
If your home is in need of new windows, you'll love today's post. We'll describe seven common window styles with handy design tips and uses, as well as benefits of each that might just surprise you. We'll then feature some of our favorite high-quality designs from today's sponsor, Milgard Doors & Windows.
7 Window Styles + Design Uses + Benefits
Watch this 60-Second Tutorial on Window Styles for Your Home:
[mv_video key="n2qydpa5vuniua2qubv5″ volume="70″ aspectRatio="16:9″ title="A 60-Second Tutorial on Window Styles for Your Home" thumbnail="https://mediavine-res.cloudinary.com/video/upload/n2qydpa5vuniua2qubv5.jpg"]
#1. Picture
Picture windows do not open, but provide, as its name suggests, a picturesque view to the outdoors. With expansive glass and an assortment of colored framework available, they can bring a balance to your home's sightlines and add architectural interest to your home. Even more, these view-to-the world windows allow in natural light from hard-to-reach places such as high walls, stairwells and even attic spaces.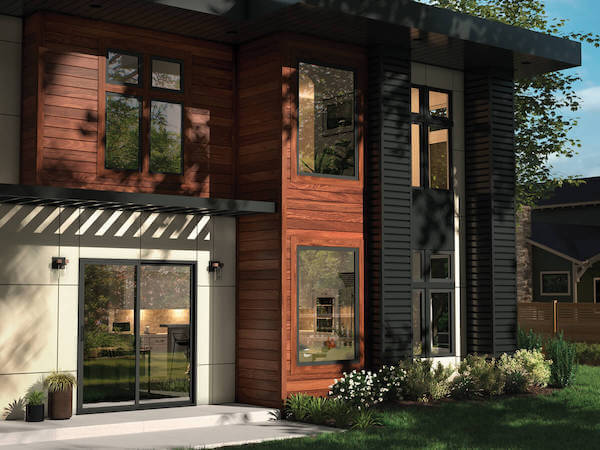 And because they can't be opened, there is a natural reduction in heat loss and drafts. Additionally, you can choose from a variety of glass options that can add style, privacy and shading to any room.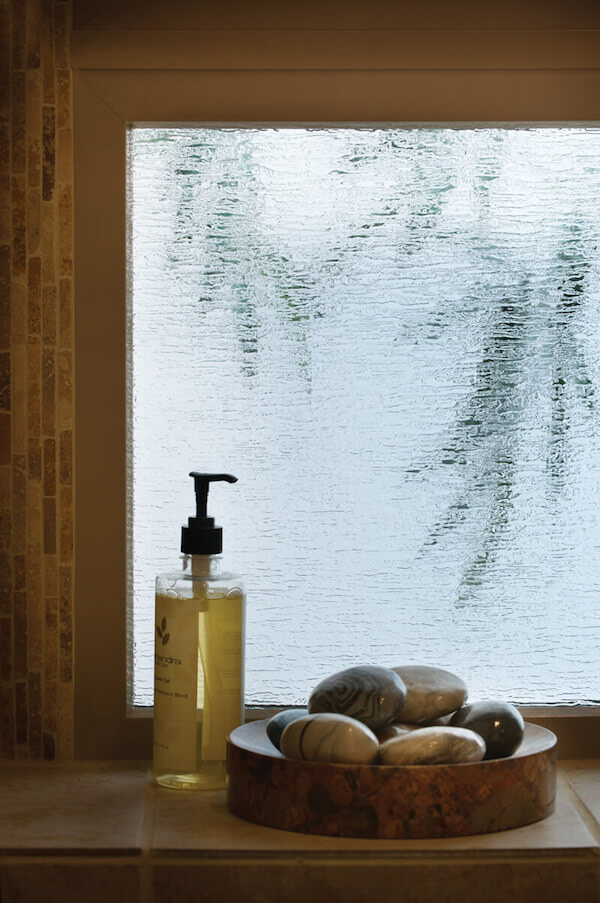 #2. Horizontal Slider
Horizontal slider windows open from left or right, a perfect design choice for placing in tight spaces or where the exterior contains obstacles like trees or walking paths. The primary styles include single slider, also handy for basement room egress needs, or double-slider, where two sliding sashes flank a fixed window – a great way to let in fresh air and add circulation to a space.
#3. Single Hung
Both charming and practical, single hung windows consist of a bottom sash that moves up to open and can easily be positioned to offer the amount of breeze you wish. With no protruding parts, this style of window is also smart to place in small spaces like bathrooms or closets and where the exterior may have trees, bushes or walking paths.
The benefit of installing new windows includes having access to new innovations like the Milgard SmartTouch® lock which allows for super easy opening and closing (available in the single for Tuscany® Series and the double hung for Essence Series® as well as horizontal sliders on both).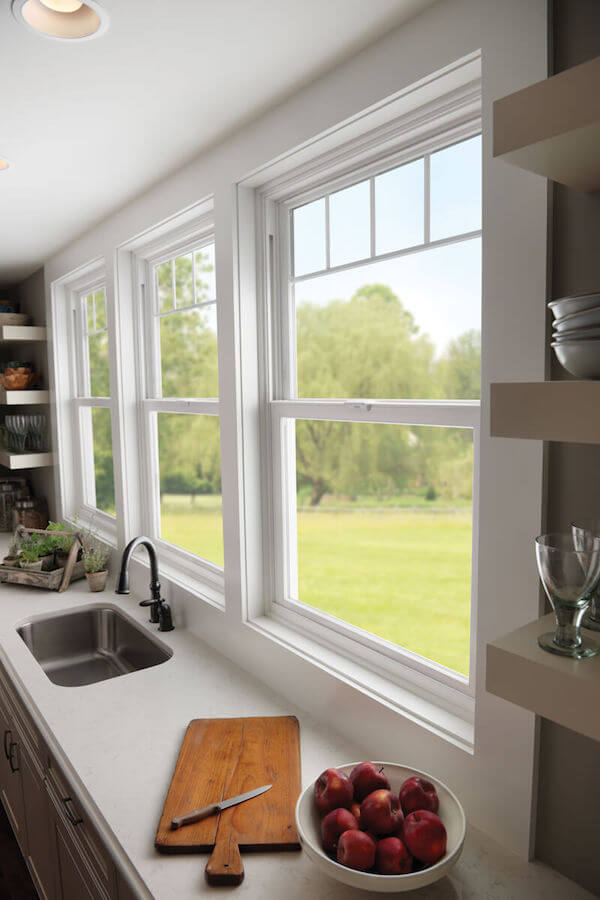 #4. Double Hung
Double hung windows are touted as being the most popular and versatile style due to both the bottom and top sashes being able to move up or down. This makes controlling ventilation a breeze (eh-hem).
Installing double hung windows in most living spaces is an easy design decision, as they provide lots of options for light, circulation, and won't protrude over exterior obstacles. With the Milgard double hung design, both sashes tilt inward, giving homeowners easy access to clean the interior and exterior glass, making this style easy to use and a sensible choice for second and third story rooms.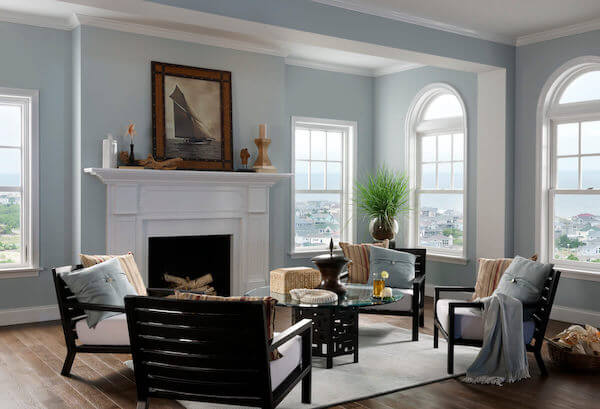 #5. Casement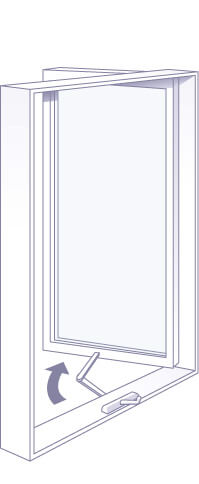 Casement windows are also quite practical, and are attached at the side with a hinge within a common frame. They move outward, generally by way of a hand crank.
Because of this design, the benefits are plenty: breeze can be directed and specifically angled into a space, heat and cooking odors are easily ventilated, and, because of its picture-glass style, views are unobstructed. Casement windows would work wonders in kitchens, bedrooms, laundry rooms, office spaces and bathrooms.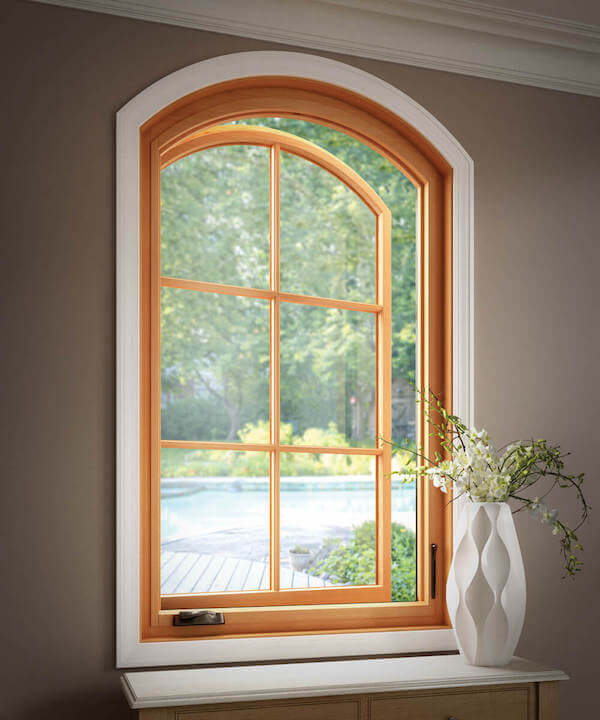 #6. Awning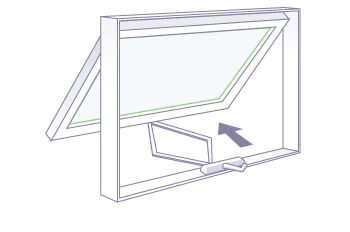 Awning windows are a type of casement window only the hinge is located at the top as they open outward. They are also typically smaller in size and can pair well with different window styles.
Their greatest advantage is that they can be placed in areas needing ventilation with some protection from the elements like tree debris and rain. Installed above picture windows in great rooms, living rooms and bedrooms is a wonderful way to take advantage of their stylish functionality. Basements are common areas for awning windows, as they are suitable and stylish to place high on the wall, solving the difficulties of accessing light and fresh air in spaces with a limited above-grade egress.
It's amazing how you can change and enhance the look of your home's interior and exterior simply by considering the framing materials of your windows. You can choose quality vinyl windows for all kinds of style homes, or aluminum for a more modern, industrial or an updated twist on mid-century modern look. The Milgard Essence Series showcases both functionality and beauty with their picture-over-awning windows framed in Douglas Fir.
#7. Specialty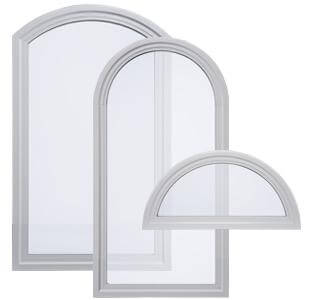 Windows help define the style of a home and can greatly impact the look and feel of your existing architecture. There are many specialty window styles to choose from that can suit your personal needs. For example, the circular and arched tops of radius windows add a visual softness to the hard lines of a room.


Bay or bow windows increase interior square footage for spaces like that much wish-for window seat and bring unending charm to your home as well as cute curb appeal.
So, you see, as elemental features of a home go, windows are essential to elevating that specialness so many of us are looking to achieve.
Giveaway is now closed!
CONGRATULATIONS! Wendy Earley! You WON the giveaway! Please contact us @ [email protected] and leave your mailing address! We'd like to THANK all who participated! Please stand by for more giveaways to come! Woohoo!
Giveaway is OPEN from Tuesday, April 9th, 2019 until Thursday, April 18th, 2019 at MIDNIGHT (PST).
Tell us which window above is your favorite and why for a chance to win a $50 Visa Gift Card.
HOW TO ENTER: in order to be eligible to win, you must:
#1. Leave a COMMENT BELOW telling us which window in this post is your favorite and why. Choose from the following window styles:
Picture
Horizontal Slider
Single Hung
Double Hung
Casement
Awning
Specialty
#2. For a second chance to win, share this blog post on Pinterest, Facebook or Twitter with the tag #homejellywindows AND #winwithmilgard.
Sponsored by
Milgard Doors and Windows invited us to create this informative article on window styles. We also received compensation to write our thoughts and choose our favorite windows in this post which helps fund these free posts and projects. My personal opinions are completely my own based on my experience. I wouldn't have it any other way!