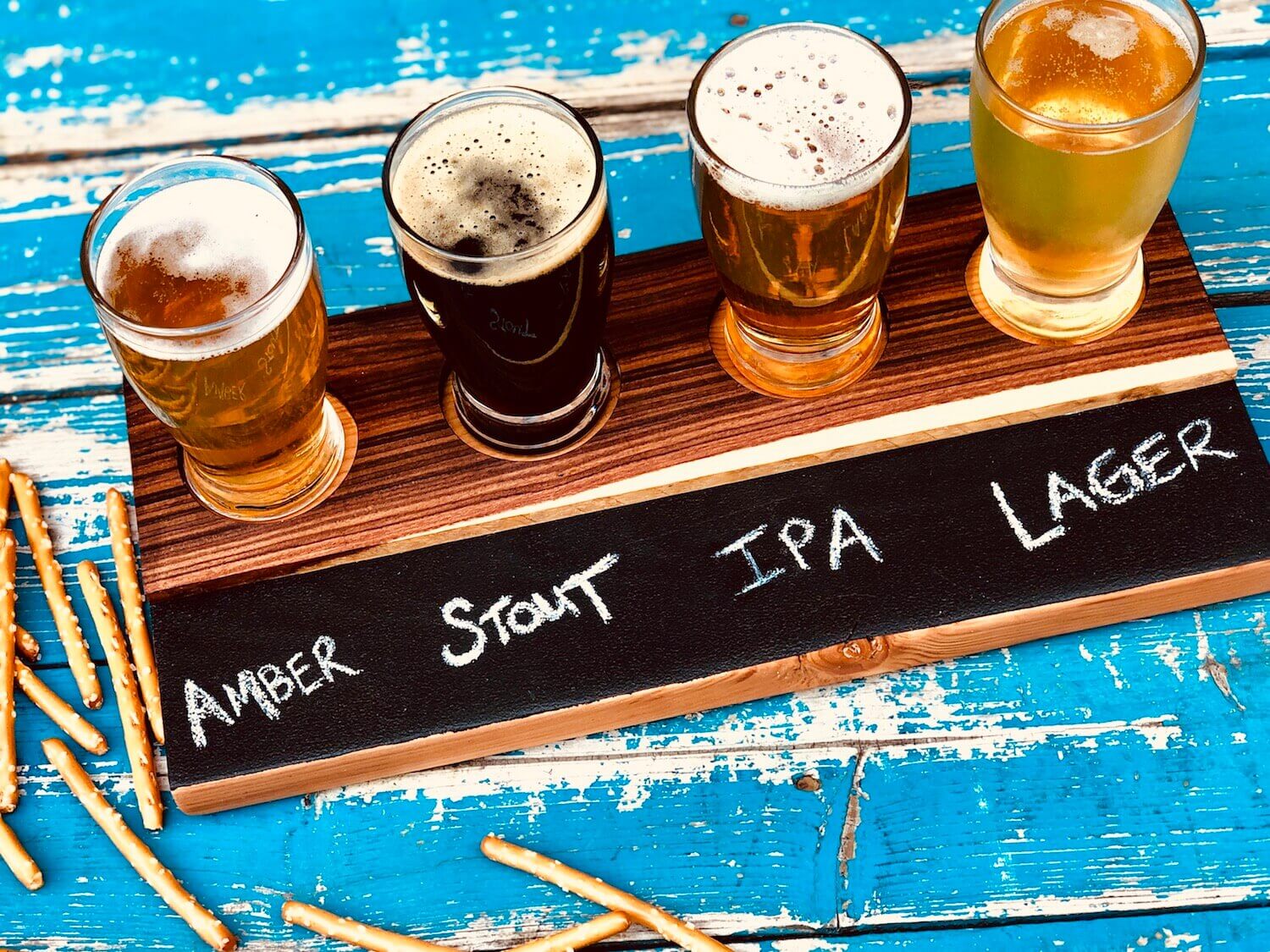 This is a sponsored post and contains affiliate links.
I'm not sure when it happened, but I became one of those gals who loves her plateware. I mean, what's up with that? Dinner and dessert plates, platters, bowls and don't get me started with serving trays…my heart's all a flutter!
So, when it came time to create my next Kreg Tool project, which happened to coincide with my cousin, Tom's birthday, I decided to combine my love of trays with his love of beer. Enter today's how to: DIY a beer flights tasting tray…and a little som'sin-som'sin extra!
Low and behold, this beer flights tray can also be used for liqueur, nuts, hot sauces, candies or anything you wish to enjoy tasting and labeling for guests. With just a few supplies, including scrap wood you've been die'n to use, you can make a set of four in no time! Bottom's up!
Supplies:
• (1) 1" x 6" x 6'. Common Board (or 1" x 6" x 5' scrap wood)
• (1) ¼" x 3" x 48" decorative wood (we used Bolivian Rosewood)
• T-square or tape measure
(4-8) clamps
(1) Square-Cut
Tools:
Cut list:
(4) ¼" x 3" x 12" (top pieces)
(4) 1" x 5½" x 12" (base pieces)
Instructions:
For FULL how-to instructions, including tips and photos, visit our Craft a Beer Flights Tasting Tray plan on today's sponsor, Kreg's buildsomething.com.
Meanwhile…
Watch our DIY Beer+ Flights Tasting Tray VIDEO TUTORIAL:
[mv_video key="irxvonuqpfyuluhtybjw" sticky volume="70″ aspectRatio="16:9″ title="Craft a DIY Beer+ Flights Tasting Tray" thumbnail="https://mediavine-res.cloudinary.com/video/upload/irxvonuqpfyuluhtybjw.jpg"]
This post was sponsored by
We've teamed up with Kreg Tool to create this fun how-to for their buildsomething.com site. We also received compensation and a Kreg Tool product sample to use in this post and have included affiliate links to the tools and supplies I used in this project which helps fund these free posts and projects. My personal opinions are completely my own based on my experience. I wouldn't have it any other way!