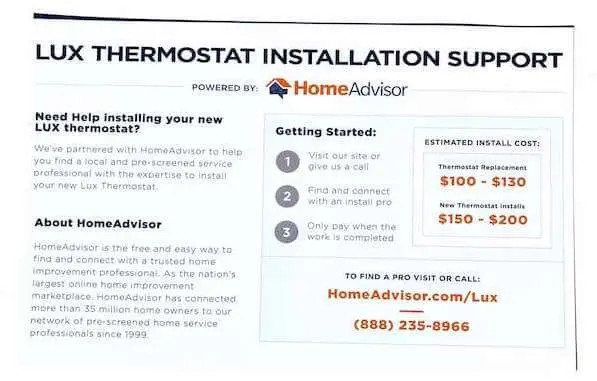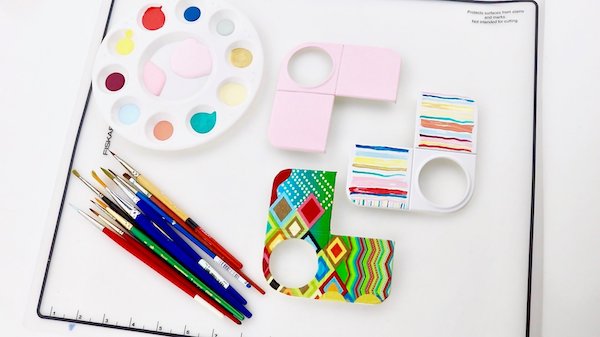 This is a sponsored post and contains affiliate links.
One of the fastest growing home trends today is integrating smart technology – smart doorbells, smart refrigerators, smart entertainment systems, and smart thermostats. Thanks to today's sponsor, Lux, who designs and creates innovative products for your home, smart also embraces decorative appeal.
With their newest line of smart thermostats, LUX KONO (which means "invitation" in Hawaiian), you are invited to choose from a line of 10 interchangeable Décor-snap covers to blend in with your current wall color or stand out to add a pop of decorative interest.
What really made this DIY-girl's heart pitter-patter was learning that the LUX KONO covers are also DIY-able! "Paint It" covers that can be personalized by YOU – hand-painted, spray-painted, even decoupaged.
We created the following video featuring a sample of Lux' smart Décor-snap covers, along with three different DIY techniques you can try at home.
Watch the How-To Video:
[mv_video key="q0u8atyknrnxiogz2kb8″ sticky volume="70″ aspectRatio title="KONO Smart Thermostat Faceplate is Interchangeable and DIYable" thumbnail="https://mediavine-res.cloudinary.com/video/upload/q0u8atyknrnxiogz2kb8.jpg"]
Smart DIY Supplies:
Depending on the technique you wish to DIY, this is a list of supplies we used:
• latex paint (you can purchase the sample size from Home Depot to match or pop against your current wall color)
• brush(es)
• tarp, newspaper or Fiskars silicone craft mat for painting
• painters tape
• Decorative paper (tissue or wrapping paper)
• Optional: frame to make your smart thermostat a work of art!
Instructions:
1. Purchase the "Paint It" Décor-snap cover
2. Lay down your tarp, newspaper or craft mat, then paint your cover.
OPTION: if you wish to decoupage:
a. place your cover onto the BACK of your paper/tissue, then trace around the cover allowing for 1/4″ to wrap around the edges, cut out.
b. apply a layer of Mod Podge to the front of your cover, then carefully place your paper onto the cover and smooth on with another layer of Mod Podge. NOTE: you can gently adjust your paper if you see wrinkles – no worries!
3. Allow paint or Mod Podge to dry.
4. Snap on!
Get Inspired!
Smart Features
One of the coolest LUX KONO features is the Home and Away Aware™ geofencing. Once you've downloaded the LUX app, you can use this function to set a radius geofence around your house. When you travel outside this area, your thermostat will automatically set to an "away" temperature, saving you money. When you return back inside the radius, your thermostat will change back to a "set home" comfort temperature.
Additionally, LUX has partnered with my friends over at HomeAdvisor to help you find a reliable, pre-screened service professional to install your thermostat.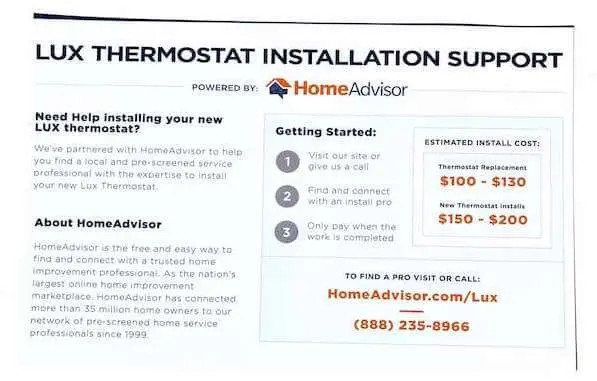 The smart features include:
• Geofencing: Home & Away Aware™
• Smart Scheduling: Utility Cost Estimated
• Smart Tips: Learning & Adaptive Engine
• Fan: Indoor Air Quality Mode
• Utility: Demand/Response Capable
• Temperature: Adjustable Swing
• Reporting: Energy & Run Time Usage
• Apps: iOS & Android
• Connects with Amazon Alexa, Apple Home Kit, and the Google Assistant
For more information and to purchase, visit
LUX
.
All photos and video (except where indicated) by Skaie Knox, HomeJelly
Video nature photo credits:
This post was sponsored by
I've teamed up with LUX Products and received LUX KONO samples to use in this post and have included affiliate links to the tools and supplies used in this project. My personal opinions

are completely my own based on my experience. I wouldn't have it any other way!