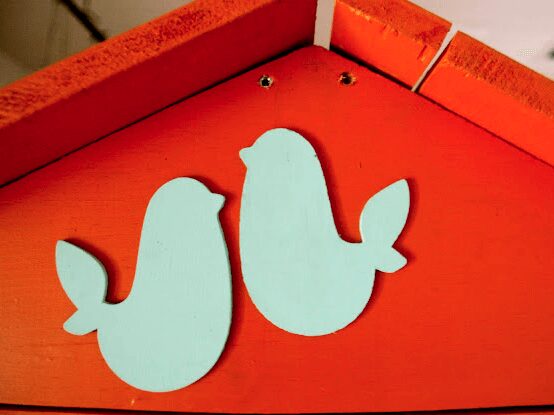 If I were to poll most of you today, I'd bet the shinier side of a coin that tree houses would land on the top 10 of your "when-I-was-a-kid" wish list. These iconic kids' digs, whether high above the tree tops or raised just feet up on a platform, held something secretively magical and imaginative; a private space to make-believe anything we wanted. No doubt, kids today feel the same way. Just take a look at this fabulous "Room of the Day", born out of dream for a daughter and an idea that blogger Juli, the slow life discovered while trying to purchase one online. "I looked all about and disliked everything I saw until I ran across an awesome post by blogger Joanna Goddard of a cup of jo about a treehouse built indoors from mathy by bols." This just goes to show that inspiration can create amazing DIY results.
After drawing up the plans, enlisting the help of a handy friend, and acquiring the needed supplies, Juli's vision was realized. Almost cartoon-like, the wood slats were cut at slight diagonals, a whimsical design choice that I just adore. A wide and perfectly angled set of stairs makes climbing up and down a breeze (for both kids and adults!). Love is found in the pair of birds detailing above the doorway, as well as the peak-a-boo window perfect for little faces.
The apple didn't fall far from this tree, as her two-year-old daughter Tula Mirth, picked out (and painted while in diapers…uh, so cute!) the colors for her dream tree house: tangerine orange and eggshell blue; quite a progressive color choice, I might add. Amazingly enough, this hand-built house weathered rambunctious boys and a move to its current location.
The charm and design weight of this one piece clearly sparked this room's dynamic color palette:
White walls are the perfect backdrop against the boldness of the tree house, carpet, drapes, and accessories (my only change would be the outdated light fixture…and, um, the fireplace insert). The shoe rack tucked underneath the house definitely adds delightful storage, and is quite in line with the personality of this space. All in all, for those of us who never ticked this box on our personal kid's wish list, we can, at the very least, live vicariously here.