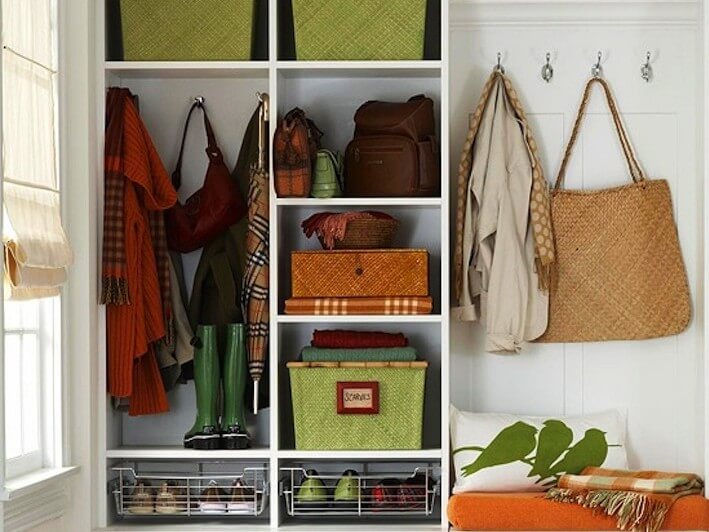 If you counted the number of organized storage and comfy features highlighted in today's room of the day, you'd have to use both hands.
Oh, and yes, you may also applause.
When your entryway is space-challenged, why not think upwards and use the real estate that's often taken for granted? Vertical, open shelving doesn't have to mean messy when they offer baskets and bins to keep things tidy. Accessories like these can also add color, texture and dimension. The pull-out shoe racks are genius, along with hidden drawers and sturdy hooks for handy hanging of coats and scarves.
You can also place a soft, graphic rug to define the space and keep it company with a cushy-for-your-tushy bench seat for putting on shoes. This is just the kind of efficient and functional thinking that does it all.
Cue imaginary flashing sign: applause!
Do you have a "Does-It-All" entryway? Share pictures on our HomeJelly Facebook page or tell us about it below!