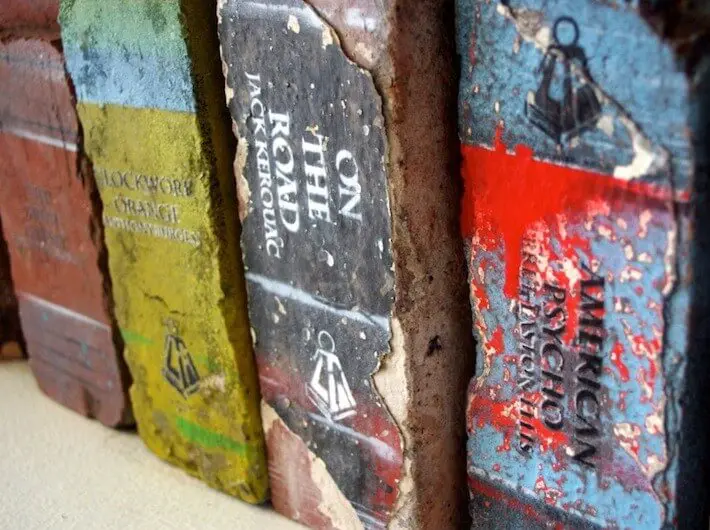 Talk about a weighty subject! Aussie artist, Daryl Fitzgerald of Light Reading Melbourne turns recycled bricks into literary and, for sure, home decor gold. These made-to-order pavers are hand stenciled with paint and meticulously created to mimic real novels, worn pages and all. What's especially genius and unique about these intentionally vintage-looking "books" is that their wabi sabi texture, all the interesting cracks and chips, has been naturally revealed by time.
Bummer they aren't available in America, but that makes sense seeing the shipping fees would be quite hefty. Oh well, I guess we'll just have to do-it-ourselves if we want to display one or several of these bound brick beauties at home. How fantastic would they make as bookends – they'd be practically invisible!
Now that's heavy.
Photo source: facebook.com/LightReadingMelbourne and salvageandselvedge.blogspot.com.au.

Would you try to DIY a brick book for your shelves? Would you hand paint or stencil it?