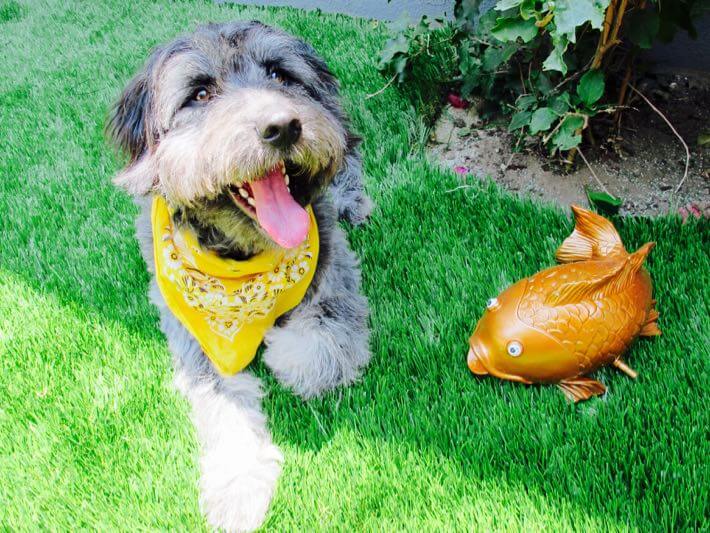 When it comes to pink flamingos, the first thought that comes to mind is my cousin Jane. She's even got one tattooed on her tush (uh…TMI?…nah.)! As for me? When it comes to the plastic ones…well…they've never been my lawn ornament cup of tea.
Several months back, I happened across this garage sale, pool fish spitter – it appealed to me for some reason. Though, we don't have a pool, I kinda liked its potential irony (fish on grass) and ode to my many years as a swimmer/diver/surfer (and, we live just a walk away from the ocean). Done.
So, after recently installing Krinkles' "puppy patch" using artificial grass, I thought the area needed a decorative pop and some plastic-pink-flamingo-like whimsy.
Armed with a can of Rust-Oleum "Sienna Mist" and a touch of craft paint, I was able to turn a spitting fish into lawn ornament gold! Meet "Gus" the goldfish!
All photos by Skaie Knox, HomeJelly