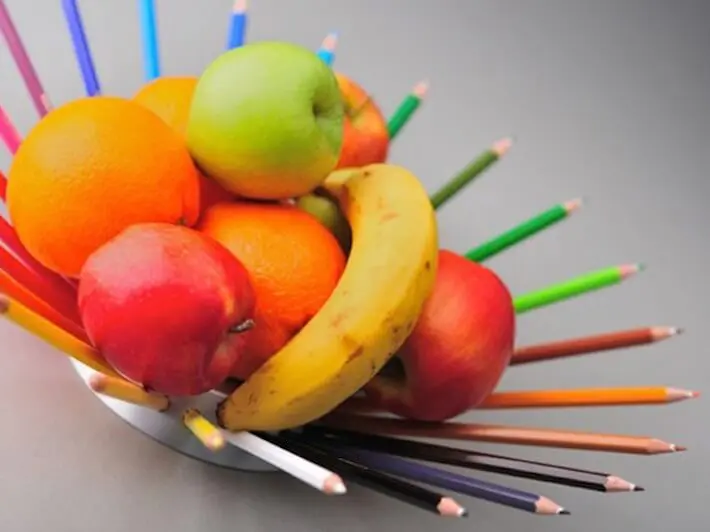 Stuff. Pencils.
Pencil table lamp: Ya gotta love it when high design meets every day…and just in time for back to school season! For purchasing information, click over to Tom's site at: interior-deluxe.com.
DIY Pencil cups: So simple, yet there's something so designy about it. To learn how to make one of these smart cups or vases yourself, visit Just So Lovely.
Pencil fruit bowl: Graphite never look so graphic with this colorful container. More information at theinspirationgrid.com.
DIY Pencil dish rack: seemingly inspired by that peg game (where the object is to remove as many pegs possible by jumping one across to an empty hole…I digress), this can be fashioned by you and any ol' cutting board. For full instructions, check them out at instructables.com.
Pencil bench: More of a conceptual piece, this amazing piece of furniture is still quite inspirational! If you're really motivated, you may want to try this at home! Meanwhile, learn more about it at boex.co.uk.