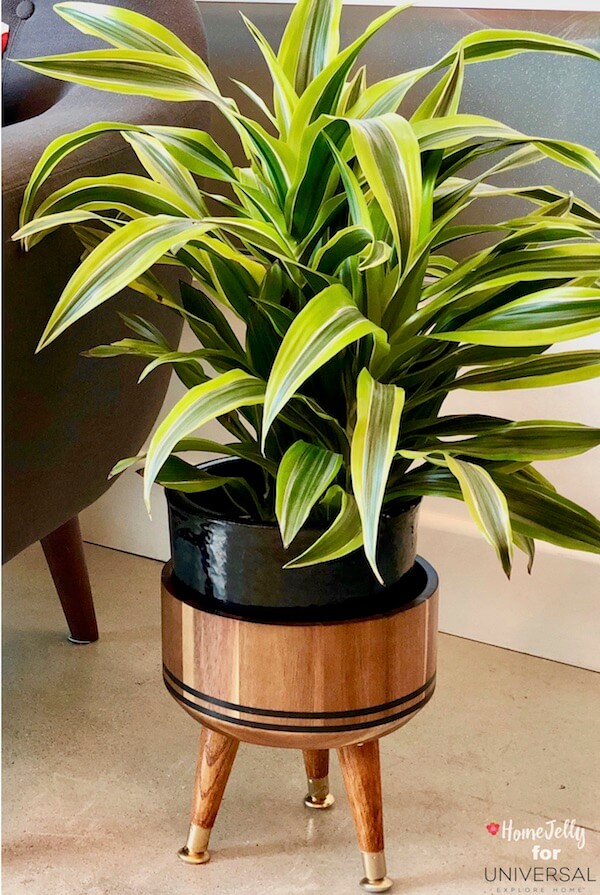 This is a sponsored post and contains affiliate links.
I don't exactly know the moment I fell in love. I think it was some time during my teenage years when I'd visit my aunt and uncle's house, and all the kids in the neighborhood would come over and play board games.
Oh, that table. It was a gem from around 1964, and not only did it have beautiful tapered legs, it also extended into a long surface to allow for more of us kids to play Monopoly.
Yep, I'm talking about mid-century modern design. Once I was bitten by this beautifully architectural bug, I never looked back. Though, my taste for decor has expanded, there will always be a place in my heart for its characteristic clean lines and gentle organic curves.
Watch How-To Make a Mid-Century Modern Planter!
[mv_video key="qzmfbjaynftrwre8loqe" sticky volume="70″ aspectRatio="16:9″ title="Make a Mid-Century Modern Planter Holder in 3 Easy Steps" thumbnail="https://mediavine-res.cloudinary.com/video/upload/qzmfbjaynftrwre8loqe.jpg"]
And so, thanks to today's sponsor, Universal Furniture, I thought I'd share this super chic and cute mid-century modern planter holder you can make in three easy steps. I was totally inspired by the talented Becki and Chris of theuncommonlaw and knew I had to create a video and share this project with y'all!
Now, if you're like me, and view your house plants like close personal friends (I've even named one of mine "Robert"), then you'll love this adorable 3-legged, mid-century modern planter holder you can DIY in just three easy steps. With only a few items, found at local box stores (see links in the supplies list below), you'll have an enduring showpiece (and a very happy BFF – best floral friend) that'll add a little something special to your home decor.
Supplies:
Optional:
Instructions:
For full and detailed instructions with tips and measuring guide, visit Universal Furniture's Explore Home blog.
Pin It!
Love this project? Pin it for later!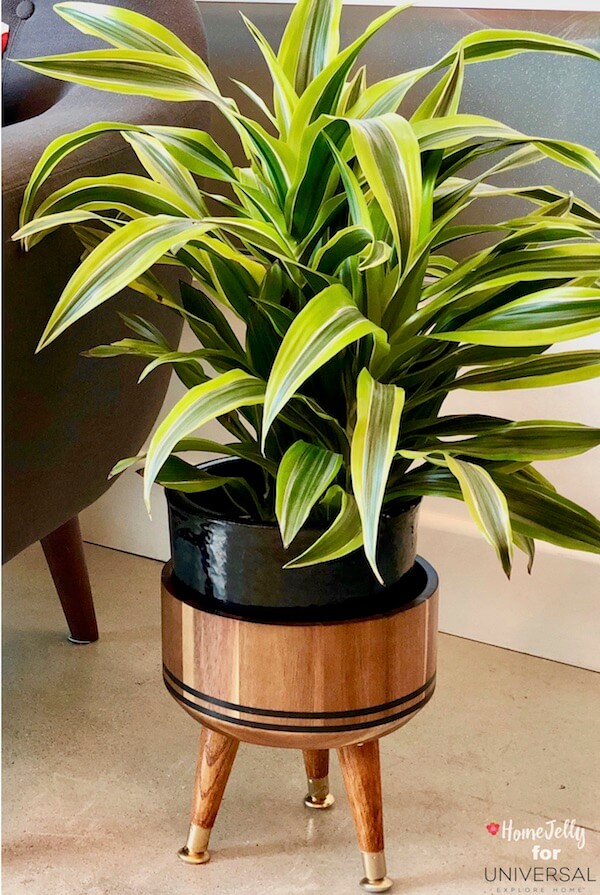 This post is sponsored by

We were paid to create this video and post by today's sponsor. We have also included affiliate links to the tools and supplies used in this project. The compensation we receive from affiliate sales helps fund our site to provide free how-to projects for y'all. Our personal opinions

are completely our own based on our experiences…we wouldn't have it any other way!