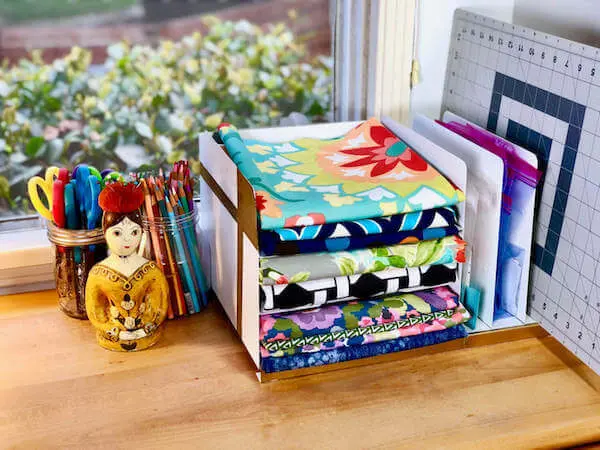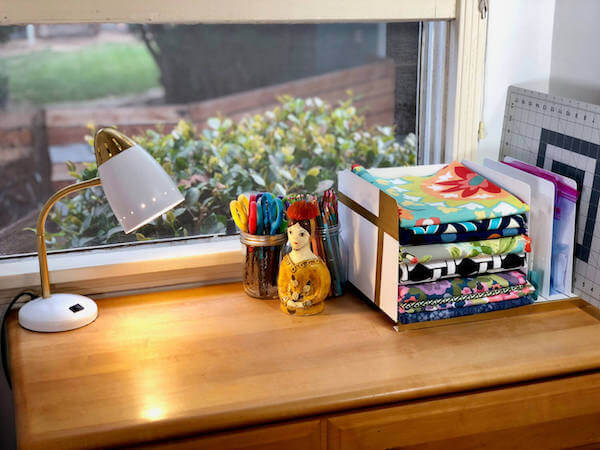 This is a sponsored post and contains affiliate links.
At heart, I'm a purist. I love natural, unpainted trim work, patinated metals, and the thought of scratched and hand-worn wood makes my heart all a flutter and my knees melt like butter.
A little much? Yeah, I hear ya.
Anywhooooooo….
Sometimes, though, there are those pieces and situations where a little paint goes a long way. Today, I thought I'd share a smattering of vintage desk accessories I've revived and customized, along with a few I've discovered and pinned to hopefully provide a you with a little DIY inspo.
Watch How To Use this Craft 'n DIY Must-Have Tool!
[mv_video key="qiwem6ndqszvhiqko70u" sticky volume="70″ aspectRatio="16:9″ title="How to Use the HomeRight Air Flow Paint Shelter For Dust Free Projects" thumbnail="https://mediavine-res.cloudinary.com/video/upload/qiwem6ndqszvhiqko70u.jpg"]
Oh, and thanks to today's sponsor, HomeRight, whose fabulous Air Flow Spray Paint Shelter helped me paint with much easier-to-breath ease. Hop on over to my article, Air Flow Spray Paint Shelter Keeps Dust 'n Debris Off Projects to learn more about this paint-it-yourself must-have.
1. Vintage Organizer
I came across this little gem at the school I was teaching at last year. It had "old school" written all over it.
Figuratively, that is.
I knew I wanted to fold it into my home writing room/craft room so I gave it a little gold and white customization. Now, it's gorgeous and keeps my fabrics perfectly visible and accessible.
Don'tcha just love how these textiles adds a pop of color?
2. Vinage Desk Lamp
Okay, how cute is this little sweetheart?!? I just love its space-agey vibe and how perfect the direct light is for sewing and crafting jobs. I painted it to match the look of my organizer…a match made in DIY heaven!
3. Vintage Pencil Sharpener
Again, as a purist, I tend to lean on leaving vintage as is. However, after seeing what Penny, of SewTakeAHike did with an Ebay find, I quickly hopped on the other side of that fence! She kept most of this components original and added a sweet color of blue. So sharp!
4. Vintage Rolodex
Ah…yesteryear! A time when we actually wrote down numbers and kept them on a little card. Though, their function is now antiquated, their use as a reminder and ideas keeper (like birthdays, anniversaries, places to travel to, etc.) is quite smart and handy. Check out this cutely upcycled rolodex by Carrie of carrieb.typepad.com – you may put this on your flea market gotta-find list.
5. Vintage Flower Frog Repurposed into Pencil Holder
One step better than vintage desk accessories, is repurposed vintage items turned desk accessories like these charming flower frogs that now function as totally lovely and functional pencil and scissors holders.
This post was sponsored by

I've teamed up with HomeRight and am proud to be one of their paid brand ambassadors. I also received a HomeRight product sample to use in this post and have included affiliate links to the tools and supplies I used in this project. My personal opinions

are completely my own based on my experience. I wouldn't have it any other way!