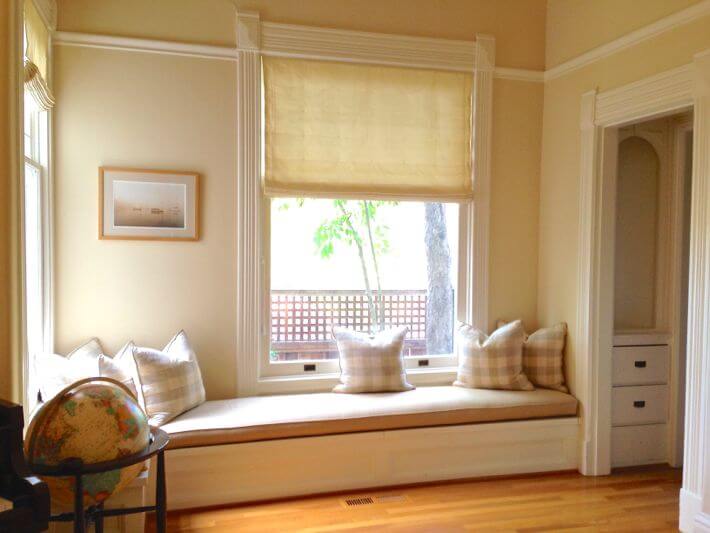 On a recent jaunt to Norther California, Matt and I stopped by the home of friend and DiggersList Director of Business Development, Sara Thomas, who invited us to stay for a most memorable visit. Entering the two-story high, newly built and like-period-designed garage and workshop, we knew we were in for a treat – the workshop was so well organized and had tools I only dream of owning one day!
Next, was the lovely working garden filled with strawberries, zucchini plants, tomatoes, cucumbers, kale (lots of it!) and herbs; the charming Connecticut Bluestone pathway made it feel like we were in France, taking a leisurely stroll on a cool, fall day. This home was already hugging us "hello."
Entering through the back of the home, we found ourselves inside its heart, the kitchen. The 12 to 15-foot ceilings gazed down upon us as the windows shined the day's warm light upon our faces, revealing the details that surrounded us. We were then greeted by husband, Scott and her two kids, Ali and Sam.
Before we knew it, we were being lead by them to tour the rest of this amazing estate. Dropping off our bags in our six-window guest room (goodie!), we then proceeded to wander from room to room, each space leaving us more and more in awe.
This was one of the most comfortable beds we've ever slept in – with Serena and Lily sheets that were oh-my-gosh comfortable! This ensuite bedroom made middle-of-the-night visits so easy and accessible – it was like staying in a luxurious B&B!
Clearly this is a historical home, so I asked Sara to offer us some insight as to its pedigree and backstory:
"It's a Queen Anne Victorian that was built in 1889 to serve as a summer "cottage" for one of the daughters of A.W. Foster, who was the owner of the San Francisco and North Pacific Railroad (SF& NP). Many wealthy San Francisco families had summer retreats in Marin County back in late 1800's/early 1900's.
Besides being a summer cottage and a full time residence, this house was also an office building (home to several doctors offices) and a yoga retreat.
The woman we bought the house from (2008) completely renovated the house, preserving as many original fixtures/details as possible."
And that is what caught my eye! The details in this home are stunning and with my love of Art Deco, I knew I had to snap off some photos (albeit from my iPhone), to bring back home and show you all the eye candy we ate up with pleasure! Grab yourself a cup of tea, don your fuzzy socks and indulge in these historic and original, attention-to-era details.
The Exterior
The honey pot detailing of the railing post was the first clue to this home's many detailing touches. We saw this stylized feature mimicked and echoed throughout the exterior's woodwork. Sweet.
Talk about wow! Regal, grounding and protective, this lion cornice detailing was nothing less than spectacular to see and experience in person. I say we bring these types of architectural treasures back into new builds! Agree?
Hardware
This home gives us both a lesson in historical detailing and how we can add unexpected character by paying attention to these areas in our own homes. With savvy shopping at antique swap meets, garage sales, DiggersList, and/or salvage shops – unique, period- or style-appropriate doorbells, nobs and plates, hinges, and other hardware can be installed throughout your home (maybe one room at a time?) for not a lot of money. These additions may not equal a major renovation, but they'll certainly create an element of newness and interest!
Moldings, Wainscoting, Medallions…Oh, My!
Yes, in a historical home one might expect to see these types of architectural features; however, it's all about the quality, the generosity of materials and originality that separates the old from the new.
This quiet window seat nook topped my favorites list in this home. It is surrounded by so much detail, yet is so simply inviting. See what architectural elements you can point out in the photo below; you'll be surprised at how many you'll find!
Thank you, Thomas family, for inviting us into your lovely historical home! The one most important detail I left out…welcoming warmth…it's filled to the roof with it!
All iphotos by Skaie Knox (except where indicated), HomeJelly