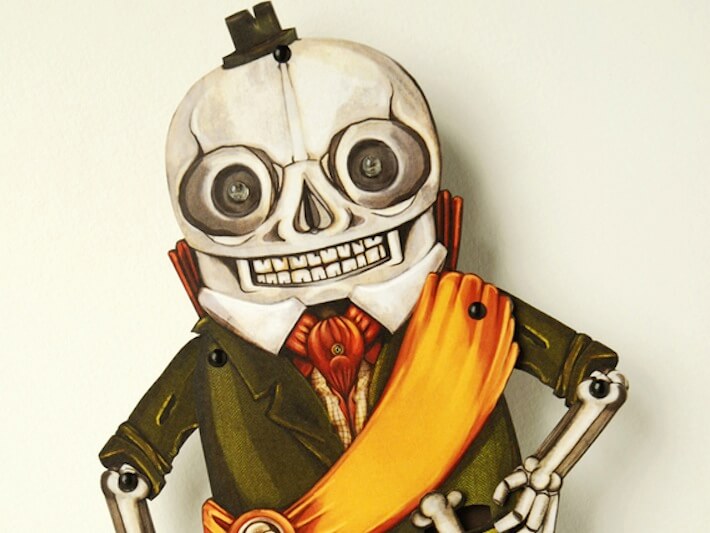 I've been a fan of Crankbunny for years now. I'm not quite sure how I discovered this shop, but the name alone had me at "hello". I love her quirky-funky steampunkesque aesthetic and just had to have this mermaid puppet:
Today, I was pleasantly surprised to find in my inbox, a newsletter from animator and, as she self-describes, peculiar stationer, Norma V. Toraya of Crankbunny. The moment right after I clicked in, this image jumped off the screen!
I've always thought Halloween was such a crafty holiday, and I have been trying to gradually add more stylish decorations, so I thought it would be fun to see what all the fun was about. Hurray! To my ghoulish delight, I noticed there was a link to create your own paper toy puppet (check in from time to time for newly added designs)!
Or you can purchase this snazzy "Robbie the Electric Love Robot Paper Toy" and frame or hang as super fun decor! I know what I'm gonna do this weekend…how 'bout you?!? Boo!
Do me a favor and tell Norma hello, then do a little shopping around…her stuff is fab!