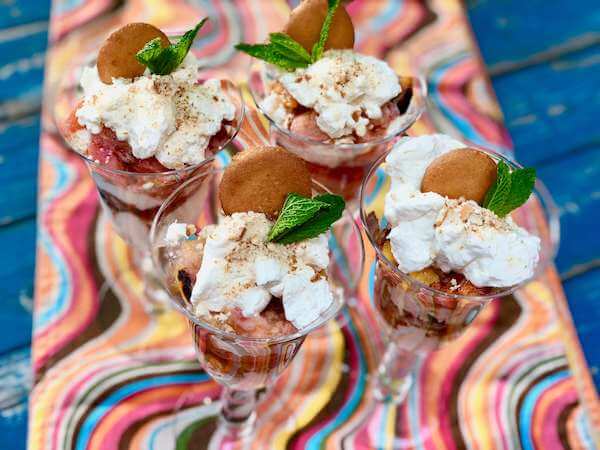 This is a sponsored post and contains affiliate links.
Summertime is the perfect time to try out new recipes, don'tcha think? With the kids out of school and friends and family visiting, it seems we're in need of mixing it up a bit in the kitchen – indoors and out. That being said, my Aunt Mim always reminded me, "Never try a new recipe on guests!" Well, being the rebel that I am, I'm going to try my perfect-for-BBQing dish, "Gorgeously Grilled Peaches 'n Cream Cheese Parfait" out on you folks today. I just know you're gonna love it!
Watch How To Make Our Peaches 'n Cream Cheese Parfait!
[mv_video key="hxtpgsjx2qwgrhbirk1n" sticky volume="70″ aspectRatio="16:9″ title="Make a Grilled Peaches 'n Cream Cheese Parfait" thumbnail="https://mediavine-res.cloudinary.com/video/upload/hxtpgsjx2qwgrhbirk1n.jpg"]
Video created by Skaie Knox, HomeJelly.
I thought I'd also share a super awesome grilling gadget called the HomeRight ElectroLight Fire Starter, designed by one of today's sponsors and HomeJelly friends. It's a fabulously fast and lighter fluid-free way to get your charcoals burning, thanks to the 1300 degree temperature hot air it blows with its built-in fan. This, together with eco-friendly briquettes, makes charcoal grilling a happy way to please both guests and Mother Nature! To learn more and how to use this product, check out my article, "Start Your Grilling Off Right with the HomeRight ElectroLight Fire Starter" on the HomeRight blog.
Now, onto the grill!
Ingredients:
• 8 ripe (and preferably organic) peaches
• 2 cups organic whipping cream OR Soy non-dairy coconut cool whip
• 4 Tbsp. sugar
• 2 tsp. vanilla extract
• 8oz. whipped cream cheese
• 10-15 Reduced Fat Nilla Wafers crushed
• 2 Tbsp. organic honey
Equipment:
• HomeRight ElectroLight Fire Starter
• wire whisk or electric hand mixer
Instructions:
For full recipe instructions, visit my article, "Make a Gorgeously Grilled Peaches 'n Cream Cheese Parfait" on Universal Furniture's Explore Home blog, today's video sponsor.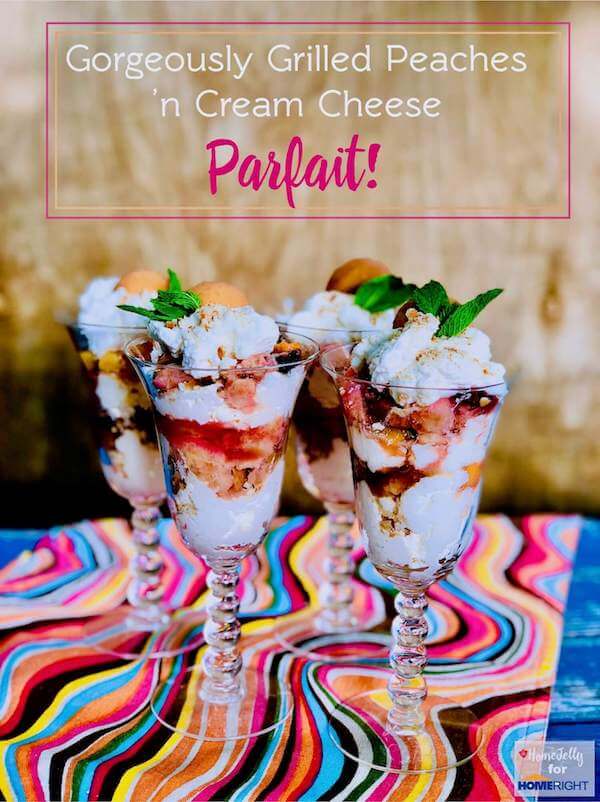 All photography by Skaie Knox, HomeJelly
This blog post is also sponsored by

I've teamed up with HomeRight and am proud to be one of their paid brand ambassadors. I also received a HomeRight product sample to use in this post and have included affiliate links to the tools and supplies I used in this project. My personal opinions

are completely my own based on my experience. I wouldn't have it any other way!