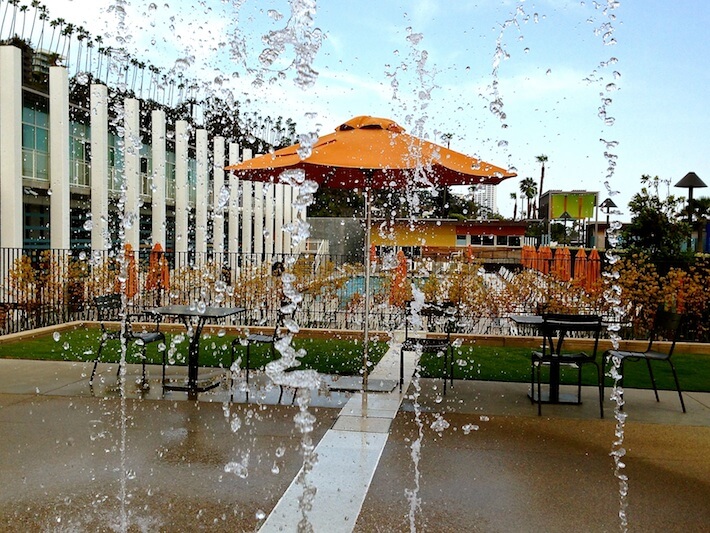 Freely traipsing around Los Angeles can be the best way to trip over the unexpected. Oh, yes, and in this case, the unexpected turns out to be an Old Hollywood gem of a find that is surprisingly accessible to anyone. Read this "teaser" excerpt from an article I wrote for LA's Divulge Magazine.—————————————————————————————————————————————
When you live in a major metropolitan area like the city of angels, you're bound to hear, "Don't blink, or you'll miss it." Yes, if you look very closely, there are hundreds of hidden gems, like the Annenberg Community Beach House, a jewel in Santa Monica I recently stumbled upon and delightfully discovered.
Once a private estate, this 1920s era property was built on the sandy shores west of the Pacific Coast Highway and is now available to the public. The Beach House, as it is often referred to, boasts history rich architecture that sets an elegant stage for its available seaside activities such as swimming, surfing, volleyball and sun bathing.
Developed by none other than William Randolph Hearst for actress Marion Davies, along with the vision of architect Julia Morgan, this stylish home with 100-plus rooms and ornate marble swimming pool became the hot spot for then Hollywood hipsters such as Charlie Chaplin, Louis B. Mayer, Samuel Goldwyn, Greta Garbo, Clark Gable and other stars of the 20s.
Today, though the Beach House has evolved by way of demolition, earthquake and new development, its architectural integrity has continued to reflect the vision of classic and modern design.
You can read the full-story and view more photos of this article in the June 2013 issue of Divulge Magazine.
All photography above by Skaie Knox, HomeJelly via Divulge Magazine