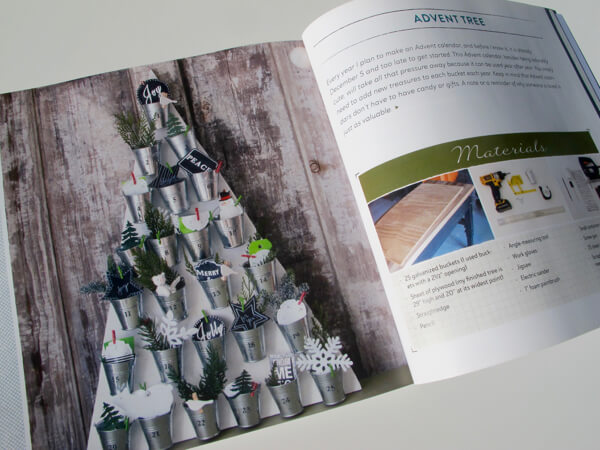 I don't know about y'all, but, I STILL love the feel of a good book in my hands. It also doesn't require batteries or wifi.
God, I must sound like an old fogey. (Just the term "old fogey" sealed that deal!)
Anywhooo…
We receive lots of offers to review and feature all kinds of books, so, I've become a bit snooty when it comes to approving them for HomeJelly. They MUST include the following qualities:
1. Have a super nice-looking cover (yep! I'm a judgey-judgerpants!)
2. The projects must be current, interesting, stylish and EASY.
3. The how-to instructions must be complete, to-the-point, and include a brief supplies list.
Did I mention, the projects have to be easy?
With these requirements in mind, we've compiled this year's FAB FOUR DIY books!
Giveaways!
OH! And if you scroll down to the bottom, you'll see how to enter our GIVEAWAYS!!!
DIY Rustic Modern Metal Crafts
Who would love it: anyone looking to up the ante with regards to their home decor texture and style – from country chic, industrial mod, to beach boho cool. The projects in this book range from crafty crafts to simple furniture making and can be done with basic tools and easily findable materials.
Why we love it: we're all about upcycling and creating home decor with a story. Transforming found antiques and unique materials into something new again give you definite bragging rights.
How much and where to buy: $15.09 on Amazon. Please note, for guaranteed Christmas delivery, place your order by December 16th. Any order received after December 20th will be shipped after January 1st. For more fabulous items, visit Finding Home Farm's shop as well.
Creative Painting & Beyond
Who would love it: crafters, painters, hobbyists, and creatives! From working with watercolors to gold leafing to painting fabrics and porcelain, this is an all-around fun projects book! It also has handy tips to elevate your artistic abilities and impress your friends, family AND, most importantly, yourself!
Why we love it: we're all about easy instructions and BIG photos, and this book is CHOCK full of 'em! We also dig the diversity of mediums used that will challenge artsy folks in a very good way!
How much and where to buy: $13.07, on Amazon and Barnes and Noble.
Modern DIY Upholstery: Step-by-Step Upholstery and Reupholstery Projects for Beginners and Beyond
Who would love it: anyone hankering to FINALLY learn how to upholster that dream chair, stool, bench or simple-lines sofa. From basic upholstery to more advanced, this book offers a wide range of projects ability-wise. Newby furniture upholsterers will be inspired to start their first projects and intermediate to seasoned "wrappers" will definitely be challenged to stretch their fabrics and repertoire with more advanced instructions.
Why we love it: admittedly, we were drawn to this author's panache for colorful and unique textiles, patterns and furniture pieces. Once that magic dust settled, we were highly impressed by the completeness of the instructions as well as the wonderful up-close-and-personal photographs. We just can't wait for next Sunday's antique market trip!
How much and where to buy: $17.08 available on Amazon.
Guerilla Furniture Design: How to Build Lean, Modern Furniture with Salvaged Materials
Who would love it: instantly, with a title like this, we're thinking, men, men, men! But, on second glance, Will Holman's refined approach to reusing and repurposing salvaged materials is elegant for anyone with good taste. This book definitely has an ability range, but leans more on the intermediate DIYer. Still, with its fabulous story-telling voice, anyone who admires furniture making and is an upcycling, design, resources history enthusiast, will be happy to don their coffee table with this pro-environment publication.
Why we love it: simply because it has integrity in so many ways. The fact that the earth is first and foremost considered is an instant win. Secondly, the designs are well-thought-out and simultaneously current and timeless. Finally, Will's intention to recycle even the products resulting from his designs completes the circle of environmental-friendliness. For our full review, read Go Ape Over Guerilla Furniture Design.
How much and where to buy: $14.96 at Object Guerilla store, $14.25 on Amazon and Barnes and Noble, $19.95 on Powell's and Target.
Enter our Book Giveaways!
(Giveaway now closed.)
Congratulations…
Mary Solyntjes
Betsy Patrick
Vivian Mills Barnes
Shelly McMillen Benkman
Thanks to all who participated!
How to enter (You MUST do the TWO following steps to enter):
Go to our HomeJelly Facebook page and "LIKE" us!
Leave a comment on our Facebook feed as to WHICH book you'd like and WHY!
Giveaway ends at 12:00NOON (PST) on December 18th, 2015. Winners will be announced at the end of this same day.
GOOOOOD LUCK!