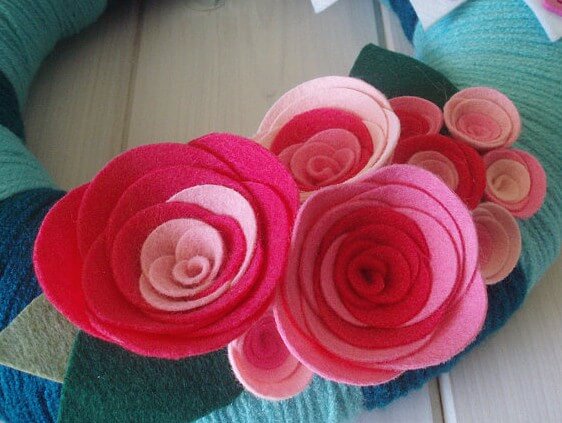 There's something special about hand-made. The attention to detail, the vibrancy, and the quality workmanship all add up to something…well…special! Our first "Favorite Thing" is this beautiful wreath, created by Jen of ItzFitz who personally makes each item by hand and made to order.
With no formal training in home decor, but a love for interior design (and a background in graphic design), her fervor for color inspired her to play with all kinds of mediums. Prices for her wreaths vary from $30-$65, depending on the detail.
Repurposed items are becoming more and more en vogue and stylish than ever. Take our second "Favorite Thing", this beautifully recycled metal basket pendant lamp from Cicso Home (21″h x 19″ in diameter). Perfect for any home wishing to be "customized" or "coolified", there's no doubt it'll bring character to your space.
Not only is this a gift of re-giving, it's also one of recycling. With a weighty price tag of $885, you'll see and feel its value. If it's a bit out of your range, it may inspire you to take on your own DIY lamp project.