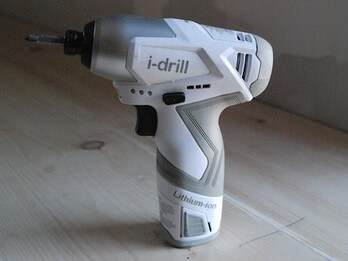 When we find ourselves in DIY-head-scratching predicaments or at the base of a "how-do-I-do-it-myself" uphill climb to completing that supposedly "it'll-only-take-a-weekend" project, we can really use the help of an expert. Enter today's "Blogs We Dig": ToolSnob, a resource for anything do-it-yourself tool-related, and as indicated by their name, they bring the goods. We really dig how easy it is to navigate through their list of categories that range from tools they review, recommend, and how and when to use them, to safety issues, books/magazines, and instructional how-to's. All in all, ToolSnob is more super than supercilious.
The three things we DIG about ToolSnob:
1. Tools, tools, and more tools…
are what this site is all about, ranging from hand, power, and air tools, to glues and adhesives, routers, blades, tables, benches, etc. It's a great place to ask questions and receive feedback on what's out there or to find out more information about that new "toy" you're looking to buy.
2. Cool, current, and unique stuff…
can always be found on ToolSnob, along with reviews, pricing, and where to buy.
3. The blogs are accessible and easy-to-understand…
for Pros and DIYers alike, without "dumbing-down" instructions or being too technical…ToolSnob is the "this porridge is juuuuust right" site for anyone wanting to know more about home improvement gadgets.
Bonus DIG: ToolSnob shares the "link-love" and reviews helpful sites as additional resources for their users as well.
All photos courtesy of ToolSnob.com.
All photography by Skaie Knox, HomeJelly