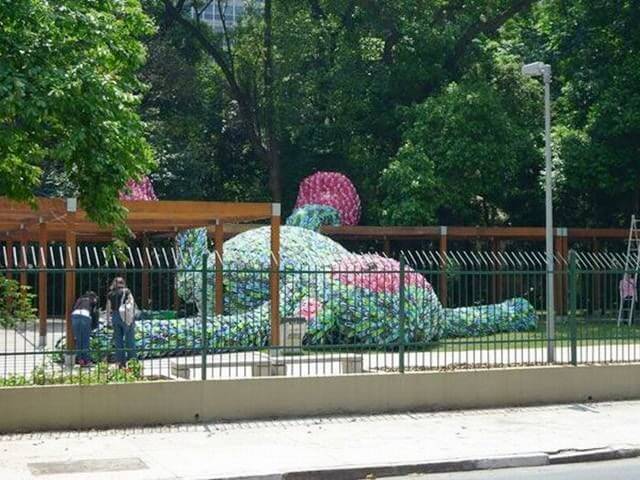 If I'm guessing correctly, most of us are familiar with "Where's Waldo?". You know, that ever elusive, skinny, bespectacled boy who's always dressed in his signature red and white striped jumper and cap? Well, today's "just for fun" blog is more of a "What's Waldo?". Slowly scroll down and try and guess what this monkey sculpture is made of. Bet you can't guess on the first few photos!
Q. Can you guess what this monkey is made of?
If you guessed "flip-flops", you're a genius! The sculpture's material is quite sustainable, long-lasting, and recyclable…in fact, there will be a lot of happy feet when this exhibition has ended.
All photos courtesy of my Uncle Joe Janssen, via email (unknown photographer).
All photography by Skaie Knox, HomeJelly