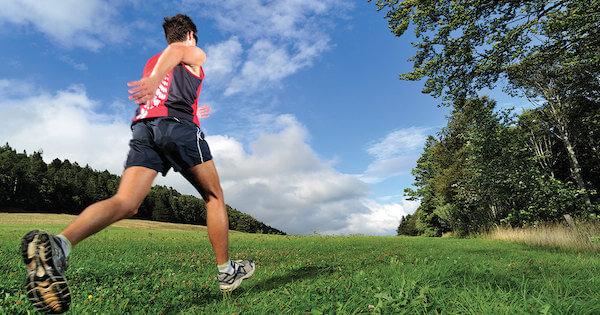 If you're lucky and stay very quiet, you may just hear the sounds of the gurgling waters, unceasingly running through the many creeks of Calderwood Valley, a vast open space of unfettered land that hugs the base of the Illawarra escarpment.
The creek and river edges are quietly dotted with trees nested by local birdlife, like the vulnerable Masked Owl or the the Olive Whistler. There's a sweet, fragrance wafting from the endless and grassy, rolling hills, where flora, fauna and wildlife live and grow – a picturesque landscape that will soon be home to an intentionally planned community.
Is there really a place like this in America? Well…no. But, for the adventurous or American ex-pats down-under, North South Wales, Australia might just be the place to replant your roots. Oh, and for our Aussie HomeJellies, you might also want to have a look-see at this newly developing neighborhood.
See Also: Home Tour: Designer Designed California Home
We were recently invited and sponsored by the developers of Calderwood Valley, Lend Lease, to explore this new community and introduce some of our favorite features to our readers.
Location
Situated within the Illawarra region (approximately 30 minutes drive south-west of Wollongong and about 90 minutes south of Sydney), close to Albion Park, Calderwood Valley homes have been conceptualized and built to live harmoniously with its surrounding environment. Some other facts include:
• The 609 hectare (approx. 1,505 acres) site will provide around 4,800 homes for approximately 12,500 residents;
• Approximately 217 hectares (approx. 536 acres), or more than 25% of the site, will be dedicated to open space;
• Approximately 50 hectares (approx. 123 acres) of the site will be for retail, community, education, commercial and employment uses.
Community Highlights
This is a $3 billion masterplanned urban community where everything for a thriving, modern lifestyle can be realized: schools, playgrounds, sporting fields, a community center, shops, cafes, restaurants, business facilities, as well as a multitude of high-end and individually designed homes and streetscapes will be offered. Different land and home packages will be available, including affordable housing options suited to first home buyers. Additionally, Lend Lease has house and land packages in Shellharbour.
Sustainability and Environment
We are always thrilled when builders and architects take mindful consideration of their impact on the surroundings and resources of an area they are about to change. For us, here in Los Angeles and being close to the ocean, this is philosophy of development is imperative to the sustainability of our city, let alone home values.
Calder Valley takes the development approach that the natural environment plays a leading role. With a water-sensitive urban design, preservation of indigenous, old-growth trees, and energy-conservation in the way of utilities and the appliances that are placed in each home, there is no doubt that conscious living is intentional to this community's design.
Along with mindful development measures, here are some additional sustainable and environmentally-friendly features that may be included:
• Solar hot water systems with natural gas boost
• 1.5kW solar panels to each display home
• Educating residents on the benefits of efficient lighting, heating and cooling appliances
• Compliance with Building Sustainability Index (BASIX) requirements for design decisions and installment for lighting, heating, cooling and ventilation to increase the efficacy of water and energy usage.
Harmonious living is not just an ideal philosophy, it's a reality when planned and conscientiously designed. If only I had a plane ticket, I'd go down there and experience it myself. Now, If you're dreaming of buying a dwelling that offers this kind of lifestyle and are near this neck of the Aussie woods, (and I'm talking, quite literally), you may just want to take a look at this up and coming community.
This post was sponsored by Lend Lease. The opinions are completely my own based on my experience.