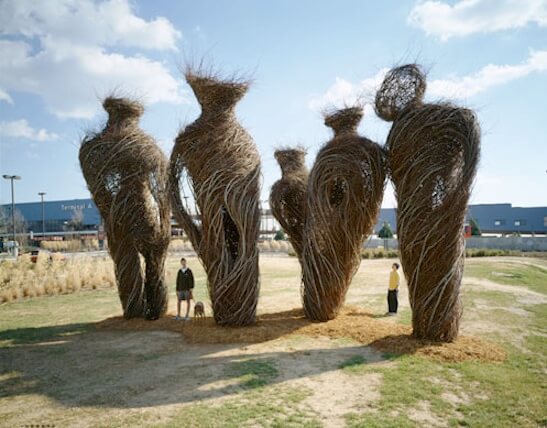 Fusing art,nature and construction science, Patrick Dougherty creates monumental sculptures around the world using tree sapling sticks by the truckloads. The basis of his designs are derived from primitive techniques and showcase nature's organic utilitarian function for shelter and form. Mr. Dougherty currently resides in his handmade log house in Chapel Hill, NC with his wife Linda and son Sam. According to stickwork.net, Patrick's new book Stickwork, with "over 200 pages of wonderful photos plus text by Patrick himself with anecdotes and insights into his methods and his art," can be purchased here.
Here are some samples of his work:
All photos courtesy of stickwork.net.